Sealcoating Company in Dover, PA
Convenience
We provide a convenient booking system, so customers can find a time that works for them without stressing about scheduling.
High Quality
We use high-quality, safe sealcoating products so customers can rest assured that their property is being taken care of without any damage.
Tailored Services
We offer various services tailored to meet your needs. We tailor our sealcoating services to make sure your property is perfect. 
Free Estimates
We offer free estimates so you can understand the costs. We can provide you with a detailed quote so that you can make an informed choice.
Benefits of Our Sealcoating Service
Freedom Asphalt provides professional asphalt sealcoating services for commercial and residential customers throughout the Dover, PA area. 
Longer Pavement Life
Sealcoating helps protect asphalt pavement from the elements, such as water, sunlight, and ice. This helps prevent cracking, potholes, and other damage that can lead to costly repairs.
Improved Curb Appeal
Sealcoating gives asphalt a rich, dark color that enhances its appearance and improves the overall look of your property.
Cost-Effective Maintenance
Sealcoating is an affordable way to protect your asphalt pavement and keep it looking great for years to come.
Reduced Risk of Liability
Sealcoating helps prevent slips and falls due to cracks and potholes, reducing the risk of liability for property owners.
Here's What Your Neighbors Are Saying!
Bob, P
Freedom Asphalt repaved, sealed, and seal coated my driveway these last few years and i was completely satisfied each and every time. They arrived when they said they would and when they were finished , they left the place clean. I know this review won't give Freedom Asphalt the high praise they deserve, but if you hire them to do your driveway i think you will be very happy that you did. Thank you Freedom Asphalt for the job well done!!
Todd F.
We had Freedom Asphalt pave a new driveway for us. We are extremely pleased with the quality of their work. The workmen spent long hours in extreme heat to get our job finished and meet our expectations. They were respectful to our property and cleaned up afterwards. We feel we got exceptional value and quality for the price quoted. We will definitely be using them again!
James W.
2nd Time using Freedom Asphalt, very impressed with the workers, very polite and they take great pride in their job. Looking forward to using this company to always be my go to for sealcoating and asphalt. Thanks Freedom Asphalt!
Mark H.
 After it was finished the crew explained everything we should do and not do till it harden up and ready to drive on. We would recommend this company for any needs you might need done. It is also impressive that the owners even come out to work with the crew. Highly recommend.
David F.
I highly recommend Freedom Asphalt. In three days they completed my project which was 2 very long adjoining driveways. Day 1 dirt removal. Day 2 final leveling. Day 3 paving and done. Very responsive and professional service.
Jerri M.
Thank you to the staff of Freedom Asphalt for a job well done. Jack and his staff rectified the problems we had with existing driveway. With expert knowledge of his Foreman, Kevin, problems were quickly identified and a new plan was put in place.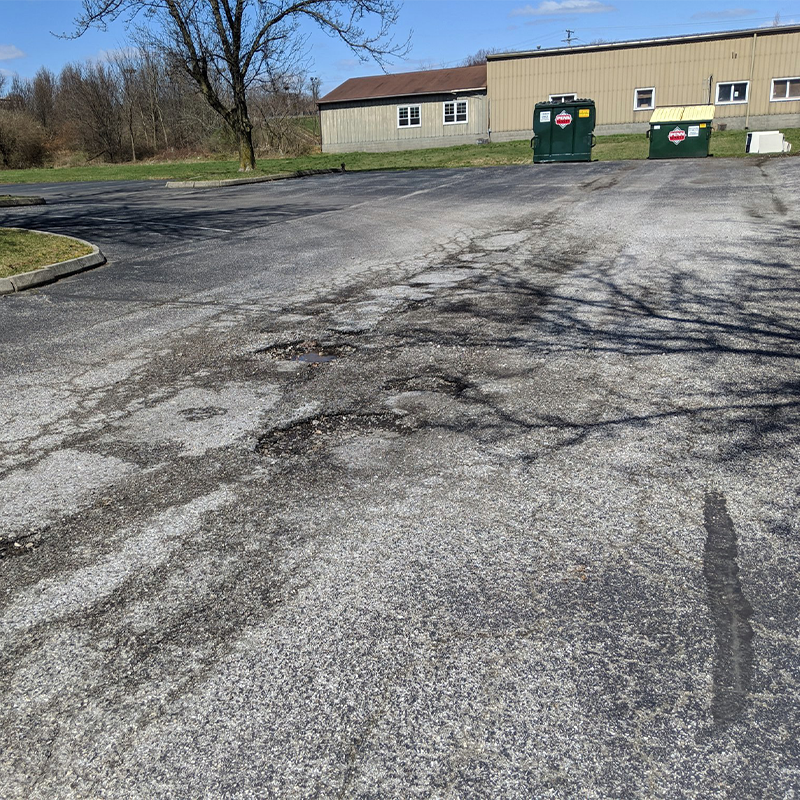 Asphalt Maintenance
Asphalt is a strong and durable material, but it is not immune to damage from weathering, wear, and tear, or other factors.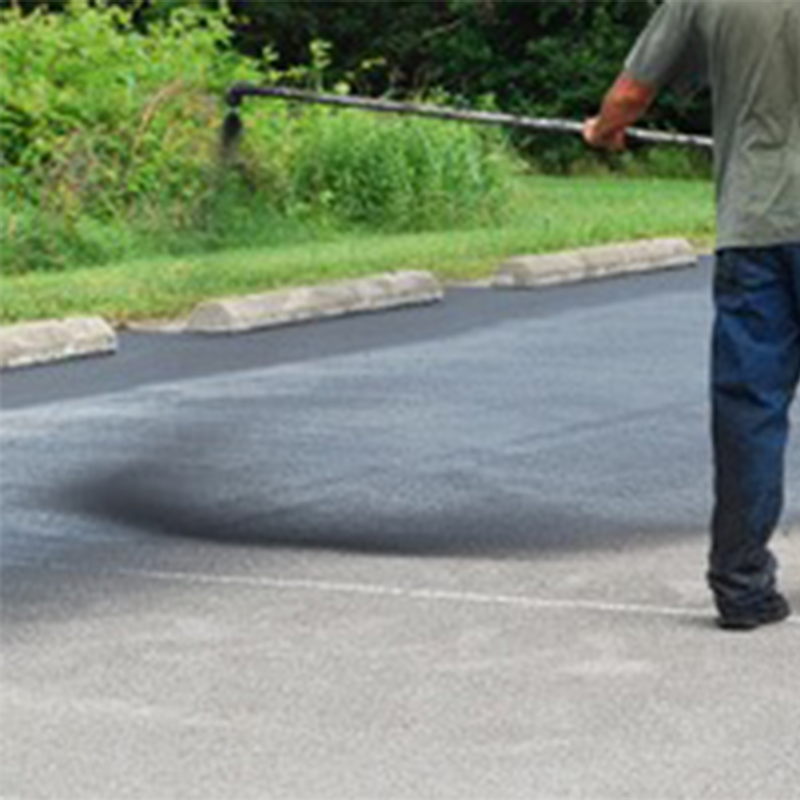 Sealcoating
Driveway and parking lot sealcoating will protect your asphalt, extending the life of your asphalt significantly.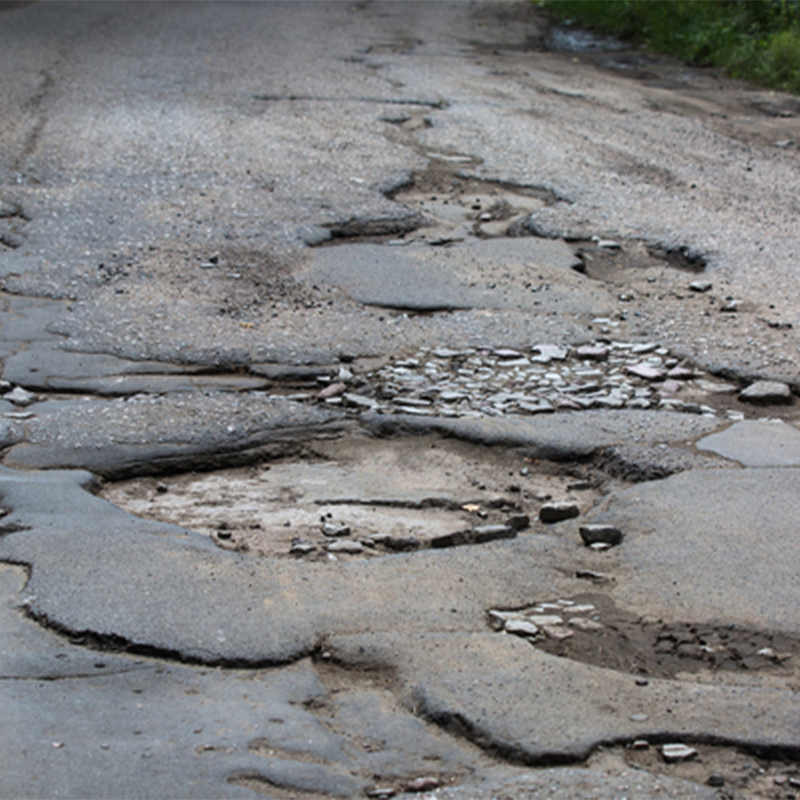 Asphalt Repair
Asphalt repairs are typically not very expensive, making them a cost-effective solution for many property owners.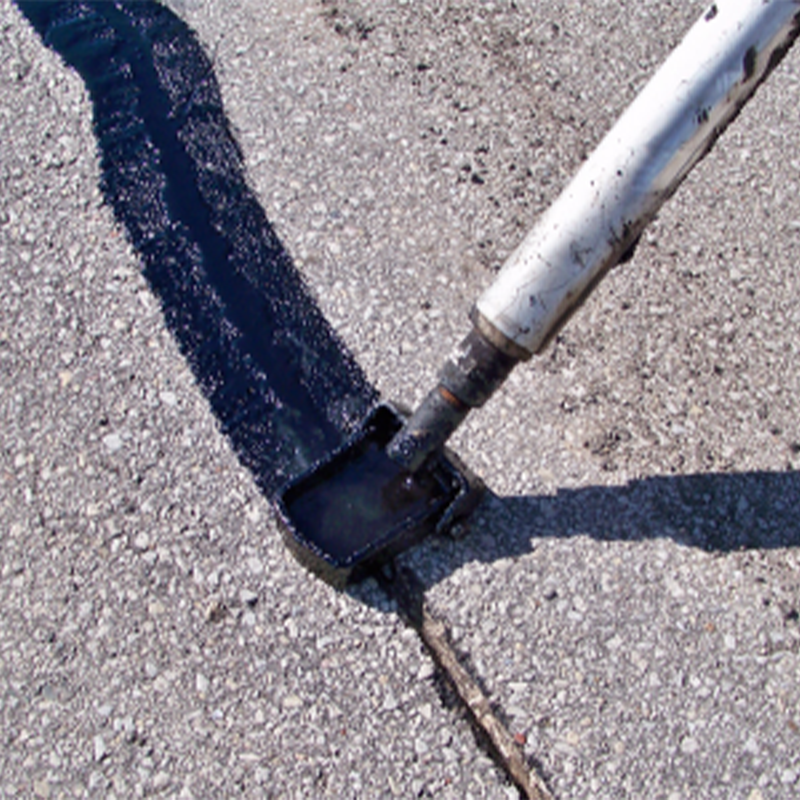 Crack Repair
Not only do cracks detract from the appearance of your property, but they create trip hazards.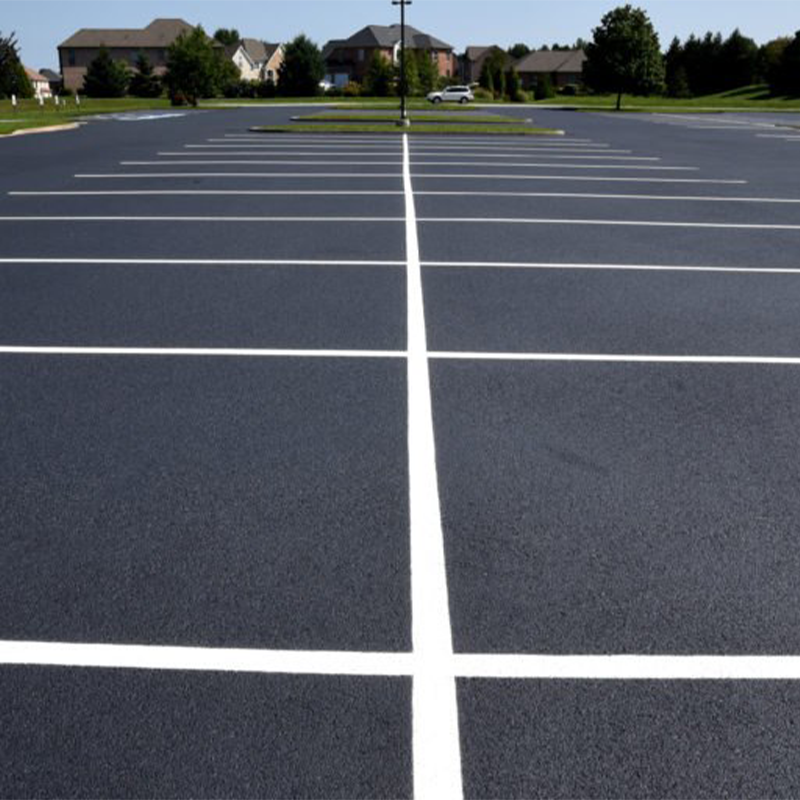 Pavement Marking
Pavement markings are essential for any business that uses paved surfaces, such as parking lots or driveways.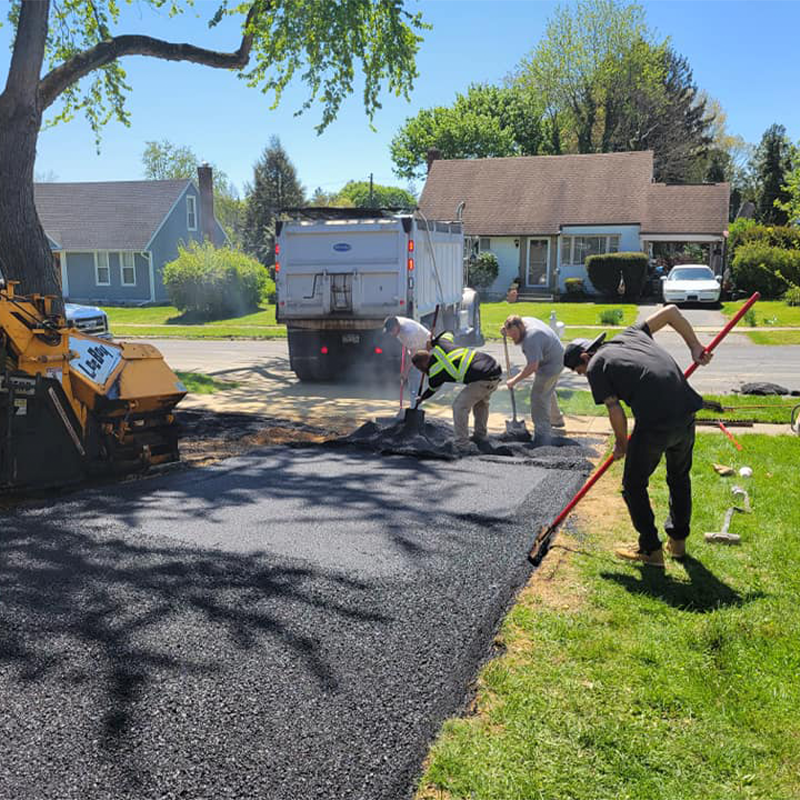 Asphalt Paving Company
Asphalt can withstand heavy traffic and weather conditions, which is a good choice for parking lots, driveways, and roads.
We Only Deliver
The Best!
Driveway Cleaning-Pressure Washing Driveways, Oil Spot Removal, Painted Line Removal
Asphalt (Blacktop) Sealing - Parking Lots, Driveways, Walkways. (sprayed or brushed)
Sign Installation, Speed Bumps, Concrete Barriers and More
Asphalt sealing- Driveways (brushed only)
Cold & Hot Crack Filling- Parking Lots, Driveways
Hot Asphalt Patching- Pot Holes, Sink Holes, Big Cracked Areas
Line Striping- Basketball, Tennis and Other Athletic Lines, Parking lots
Professional Sealcoating Company In Dover, PA
Freedom Asphalt is a renowned provider of professional sealcoating services in Dover, PA. With their expertise and commitment to excellence, they have established themselves as a trusted name in the industry. Whether you're a homeowner or a business owner, Freedom Asphalt is dedicated to enhancing the appearance and durability of your asphalt surfaces.
Sealcoating is a crucial step in maintaining the longevity of your asphalt pavement. It acts as a protective barrier against the harsh elements, such as UV rays, rain, and snow, that can cause premature deterioration. By sealing the surface, Freedom Asphalt ensures that your asphalt remains resistant to cracks, potholes, and other forms of damage that can compromise its structural integrity.
The team at Freedom Asphalt is composed of skilled professionals who understand the intricacies of sealcoating. They utilize top-of-the-line equipment and high-quality materials to deliver exceptional results. Their comprehensive approach involves meticulous preparation, including thorough cleaning and repairing any existing cracks or imperfections in the pavement.
Expert Parking Lot Sealcoating
Freedom Asphalt LLC is a distinguished provider of superior parking lot sealcoating services. Their professional and timely approach in delivering these services sets them apart in the industry. Boasting a team of highly skilled and experienced professionals, Freedom Asphalt LLC is equipped to address the complexities and challenges that accompany a diverse range of parking lot types. Their mission centers around the preservation and enhancement of their customers' parking lots, demonstrating their commitment to customer satisfaction from the initial consultation through to project completion.
One of the key factors in their service quality is the use of only the highest-grade sealcoating materials. These materials are specifically designed to protect parking lots by forming a durable barrier against the harmful effects of sun exposure, rain, chemicals, and daily wear and tear. This proactive approach results in a smoother, more durable, and professional-looking parking lot surface.
Freedom Asphalt LLC is characterized by its professional approach. They work hand in hand with their customers to schedule jobs at the most convenient times, minimizing any potential disruptions. Their meticulous attention to detail ensures a job well done from the first time, adhering to the highest standards of professionalism and efficiency.
Increased longevity of asphalt surfaces
Protection of asphalt surfaces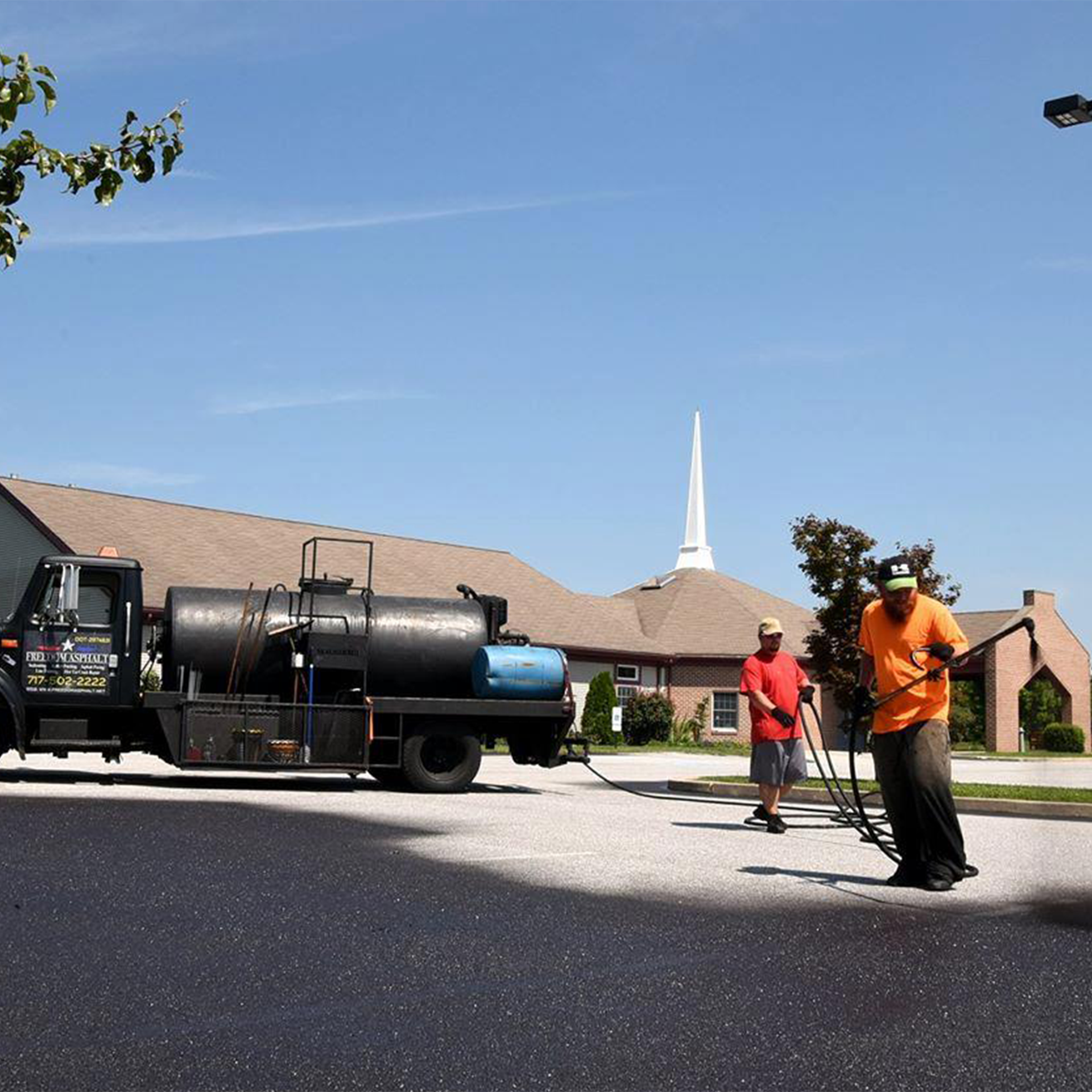 Roads made from asphalt are susceptible to oxidization
Oxidization causes asphalt to crack
The longer this crack is exposed to the elements the bigger it gets
The larger the crack in the asphalt gets the more dangerous the road becomes to drive on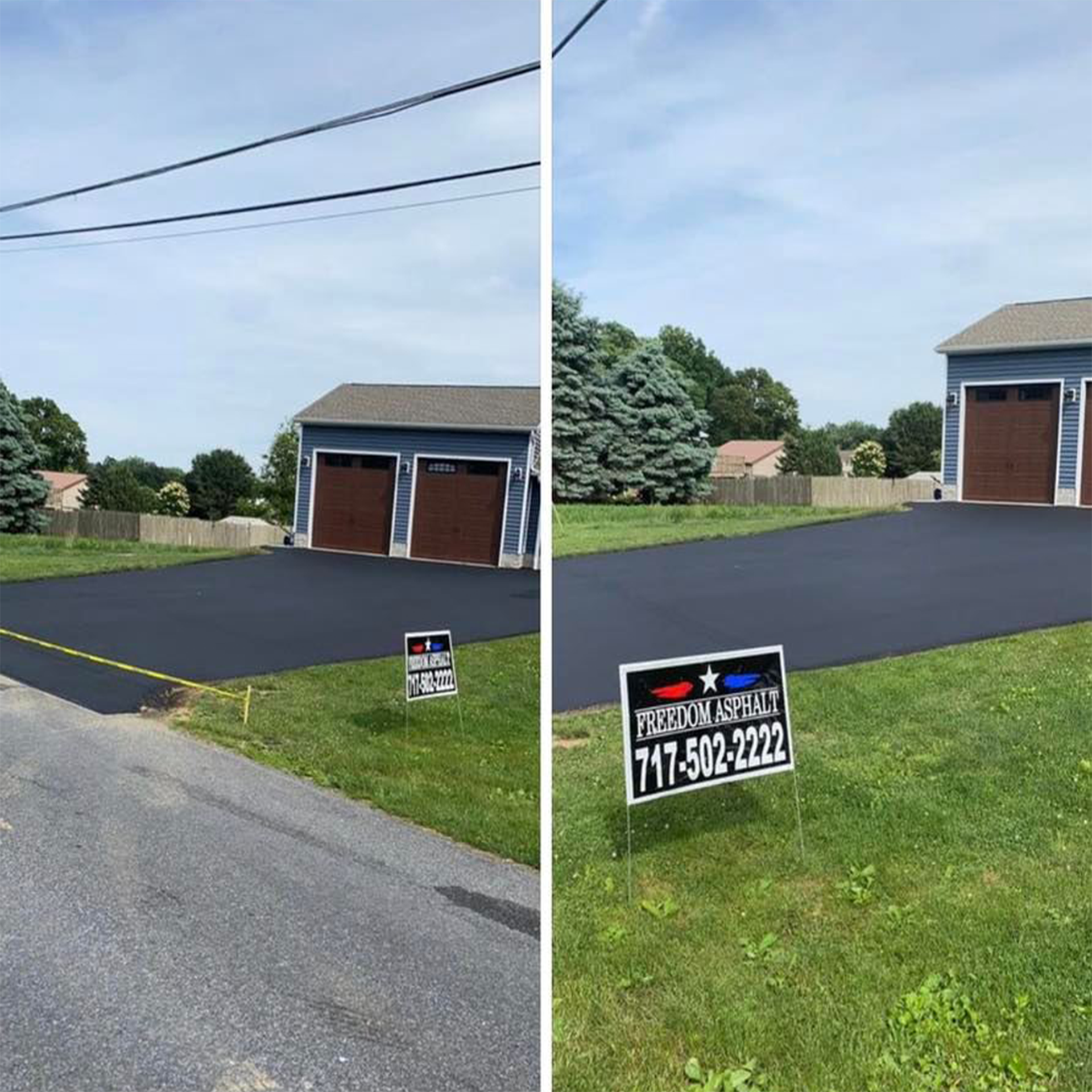 Professional Commerical Sealcoating
Freedom Asphalt LLC offers professional commercial sealcoating services that are renowned for their quality and reliability. This highly respected firm specializes in preserving and enhancing the lifespan and aesthetic appeal of commercial parking lots and driveways. With a team of extensively trained, seasoned, and competent professionals, Freedom Asphalt LLC is adept at handling commercial projects of all sizes and complexities.
A key component of their service quality is the exclusive use of premium sealcoating materials. Engineered to shield asphalt surfaces from damage due to exposure to the sun, rain, chemicals, and regular wear and tear, these materials play a crucial role in maintaining a smooth, durable, and visually appealing surface.
The professionalism embodied by Freedom Asphalt LLC sets them apart. The company diligently collaborates with its clients to schedule projects at convenient times, thereby minimizing disruption to their operations. Attention to detail is a defining feature of their service, ensuring that every job is executed to the highest standards right from the outset.
Parking garage Sealcoating Near Me
If you are looking for local parking garage sealcoating services, consider contacting Freedom Asphalt LLC, a trusted name in the industry. This company provides top-quality, professional sealcoating for parking garages of all sizes, offering solutions to keep your parking area durable and aesthetically pleasing.
Freedom Asphalt LLC has a team of highly skilled and trained professionals who understand the specific needs of parking garages. They use only high-quality sealcoating materials to ensure a smooth and lasting finish, helping to protect your garage surface from wear and tear, weather damage, and chemical exposure.
Whether you need minor touch-ups or a complete overhaul of your parking garage's coating, Freedom Asphalt LLC can offer a tailored service to meet your specific requirements. They are known for their attention to detail and commitment to customer satisfaction, delivering each project on time and with minimal disruption to your operations.
Reduces Long-Term Repair Costs
About Dover, PA
City of Dover, Pennsylvania
Area:
Local Time:
Mayor:
Weather:
Population:
Things To Do in Dover, PA