Asphalt Paving Company in Dover, PA
#1 Source For Asphalt Paving Company
We Make Asphalt Paving Easy
Convenience
We provide a convenient booking system, so customers can find a time that works for them without stressing about scheduling.
High Quality
We use high-quality, safe sealcoating products so customers can rest assured that their property is being taken care of without any damage.
Tailored Services
We offer various services tailored to meet your needs. We tailor our asphalt paving services to make sure your property is perfect. 
Free Estimates
We offer free estimates so you can understand the costs. We can provide you with a detailed quote so that you can make an informed choice.
Benefits of Our Asphalt Paving Service
Freedom Asphalt provides professional asphalt paving services for commercial and residential customers throughout the Dover, PA area. 
Improved Aesthetics
Pavements that are smoothly laid out and maintained can greatly enhance the look of any property. Our paving service can help you achieve a beautiful, uniform surface for your property.
Durability
Well–laid pavements are designed to withstand long–term wear and tear, helping you to save money on costly repairs and replacements.
Safety
Pavements that are properly laid and maintained can help to reduce the risk of slips and falls, making any property safer for visitors.
Cost-Effective
Investing in quality pavement can help you to save money in the long run by reducing the need for frequent repairs and replacements.
Here's What Your Neighbors Are Saying!
Bob, P
Freedom Asphalt repaved, sealed, and seal coated my driveway these last few years and i was completely satisfied each and every time. They arrived when they said they would and when they were finished , they left the place clean. I know this review won't give Freedom Asphalt the high praise they deserve, but if you hire them to do your driveway i think you will be very happy that you did. Thank you Freedom Asphalt for the job well done!!
Todd F.
We had Freedom Asphalt pave a new driveway for us. We are extremely pleased with the quality of their work. The workmen spent long hours in extreme heat to get our job finished and meet our expectations. They were respectful to our property and cleaned up afterwards. We feel we got exceptional value and quality for the price quoted. We will definitely be using them again!
James W.
2nd Time using Freedom Asphalt, very impressed with the workers, very polite and they take great pride in their job. Looking forward to using this company to always be my go to for sealcoating and asphalt. Thanks Freedom Asphalt!
Mark H.
 After it was finished the crew explained everything we should do and not do till it harden up and ready to drive on. We would recommend this company for any needs you might need done. It is also impressive that the owners even come out to work with the crew. Highly recommend.
David F.
I highly recommend Freedom Asphalt. In three days they completed my project which was 2 very long adjoining driveways. Day 1 dirt removal. Day 2 final leveling. Day 3 paving and done. Very responsive and professional service.
Jerri M.
Thank you to the staff of Freedom Asphalt for a job well done. Jack and his staff rectified the problems we had with existing driveway. With expert knowledge of his Foreman, Kevin, problems were quickly identified and a new plan was put in place.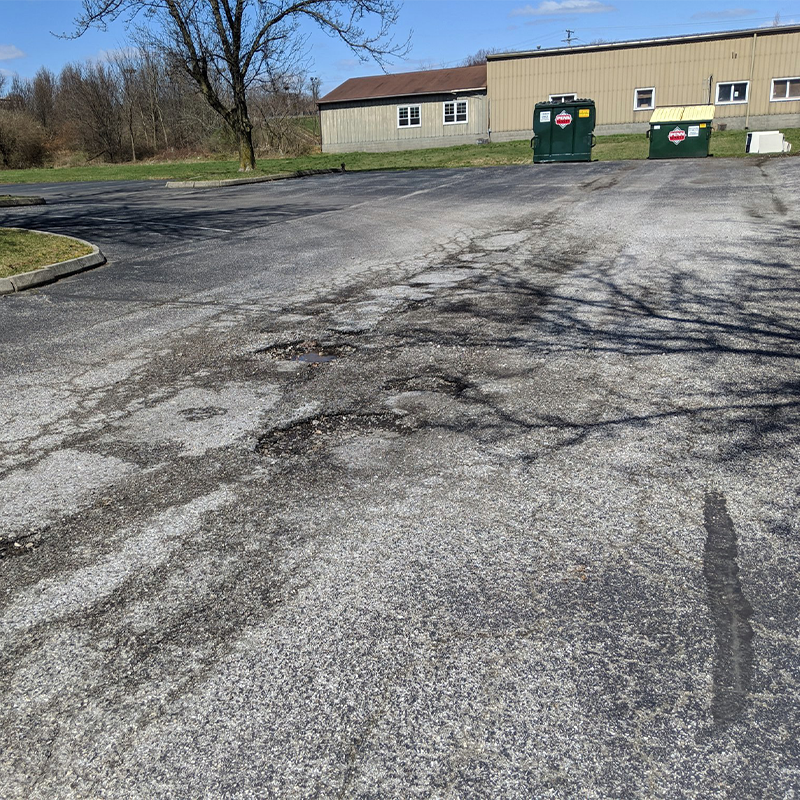 Asphalt Maintenance
Asphalt is a strong and durable material, but it is not immune to damage from weathering, wear, and tear, or other factors.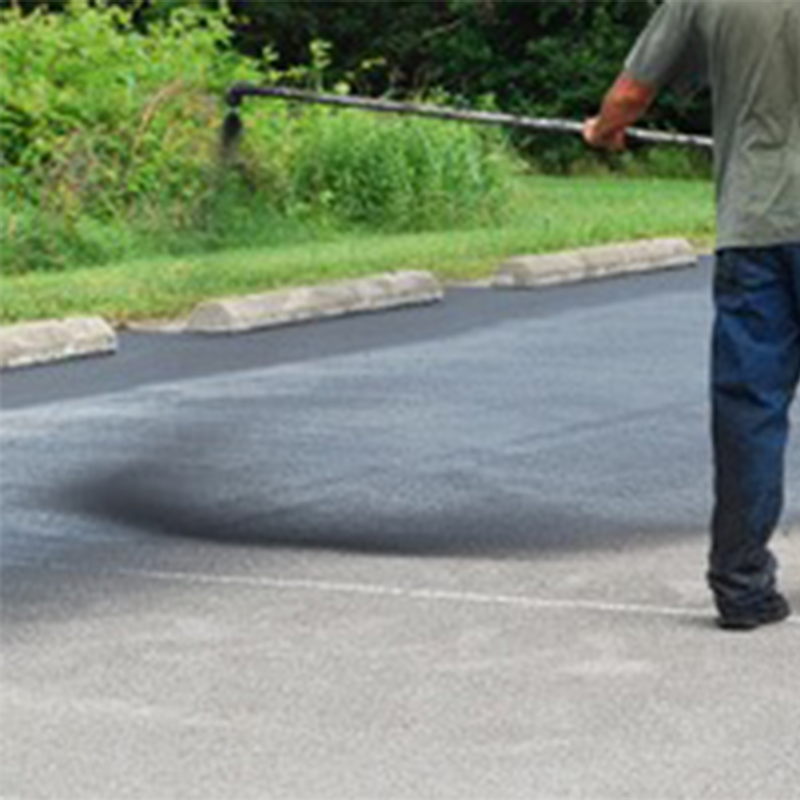 Sealcoating
Driveway and parking lot sealcoating will protect your asphalt, extending the life of your asphalt significantly.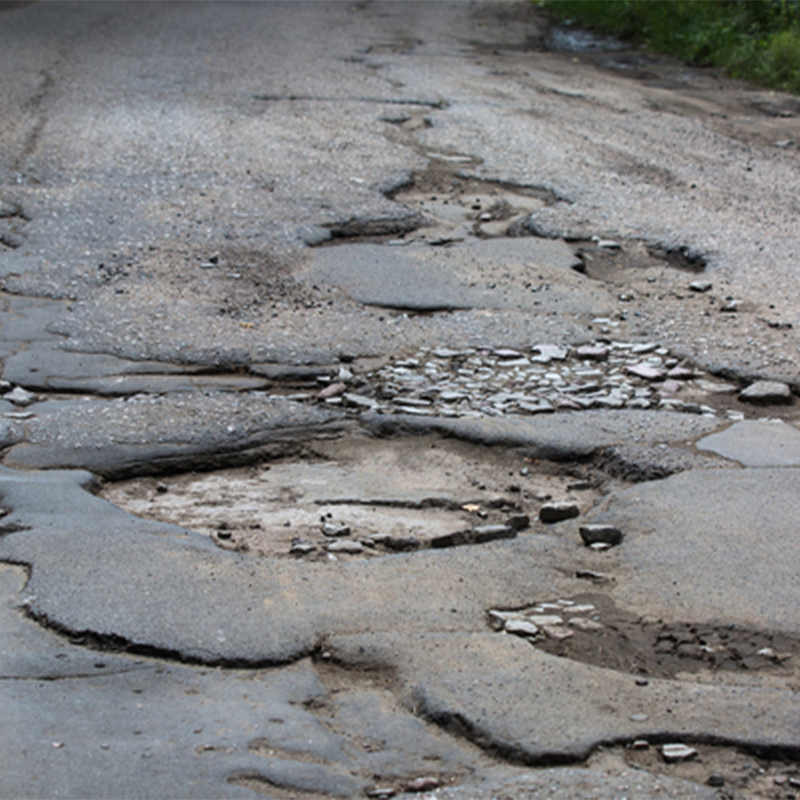 Asphalt Repair
Asphalt repairs are typically not very expensive, making them a cost-effective solution for many property owners.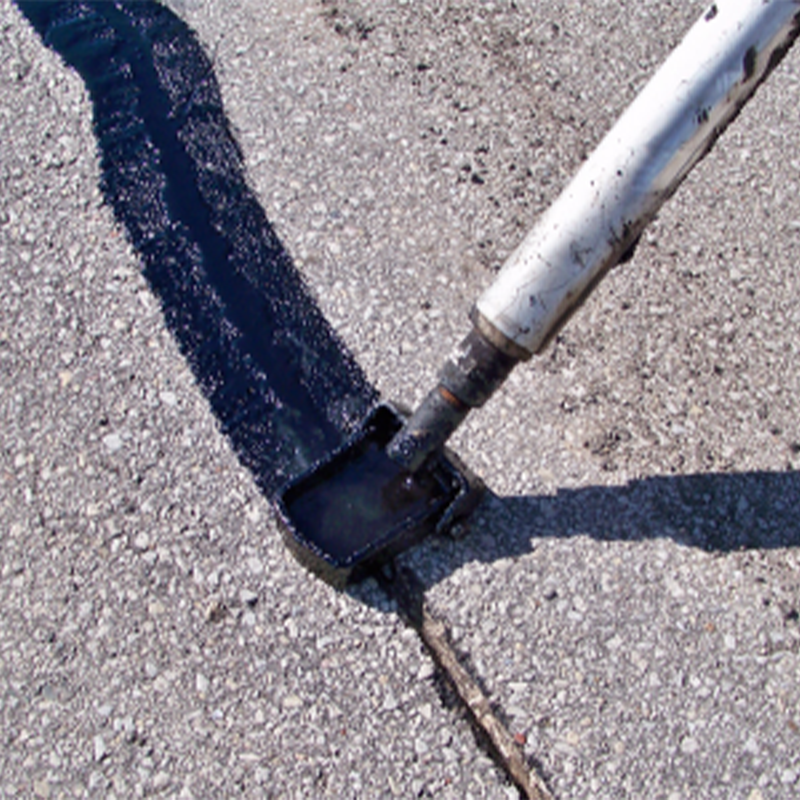 Crack Repair
Not only do cracks detract from the appearance of your property, but they create trip hazards.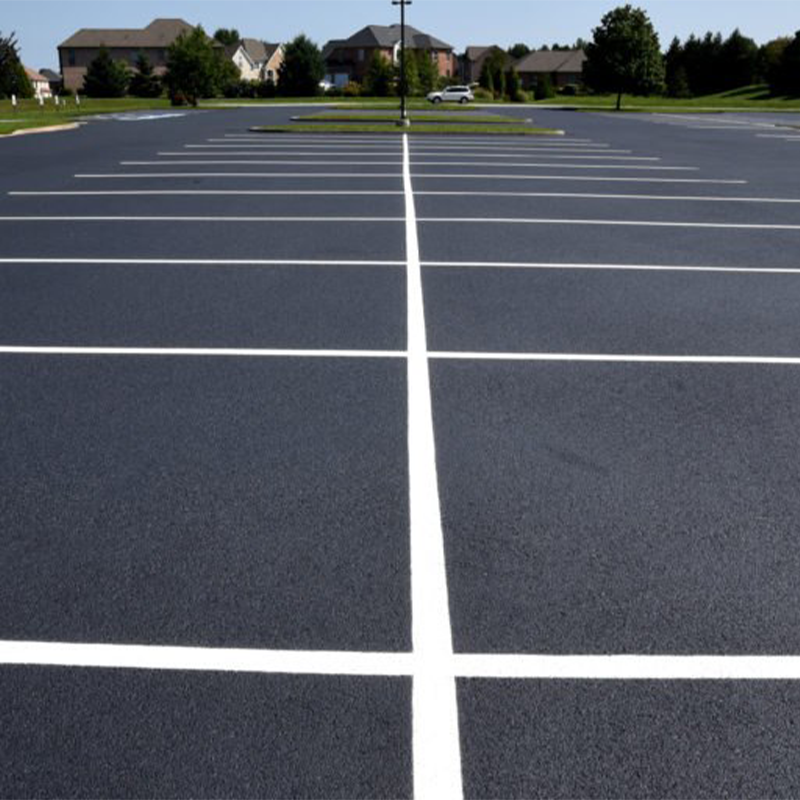 Pavement Marking
Pavement markings are essential for any business that uses paved surfaces, such as parking lots or driveways.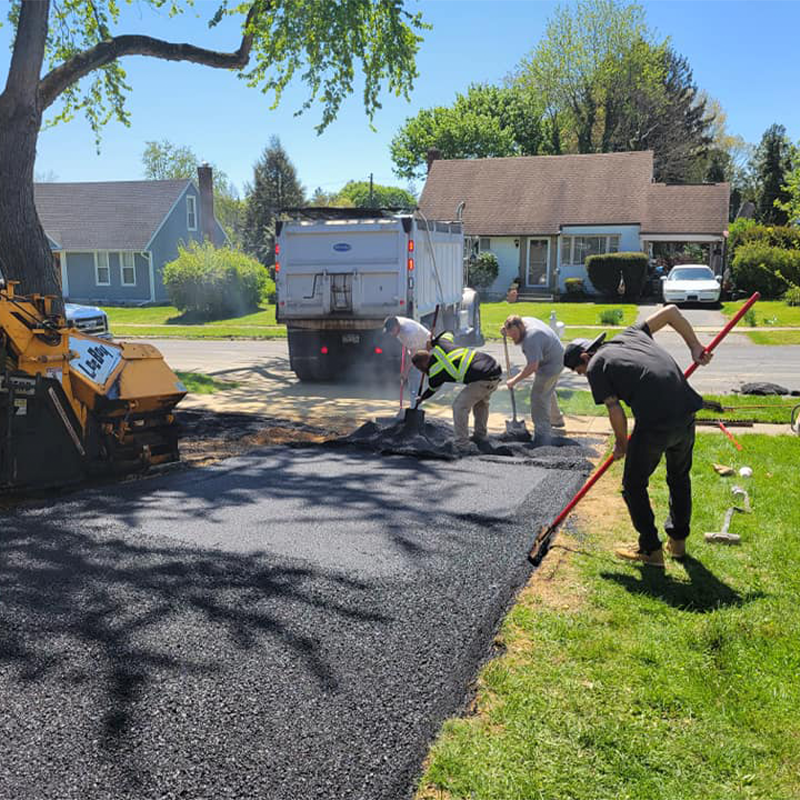 Asphalt Paving Company
Asphalt can withstand heavy traffic and weather conditions, which is a good choice for parking lots, driveways, and roads.
We Only Deliver
The Best!
Driveway Cleaning-Pressure Washing Driveways, Oil Spot Removal, Painted Line Removal
Asphalt (Blacktop) Sealing - Parking Lots, Driveways, Walkways. (sprayed or brushed)
Sign Installation, Speed Bumps, Concrete Barriers and More
Asphalt sealing- Driveways (brushed only)
Cold & Hot Crack Filling- Parking Lots, Driveways
Hot Asphalt Patching- Pot Holes, Sink Holes, Big Cracked Areas
Line Striping- Basketball, Tennis and Other Athletic Lines, Parking lots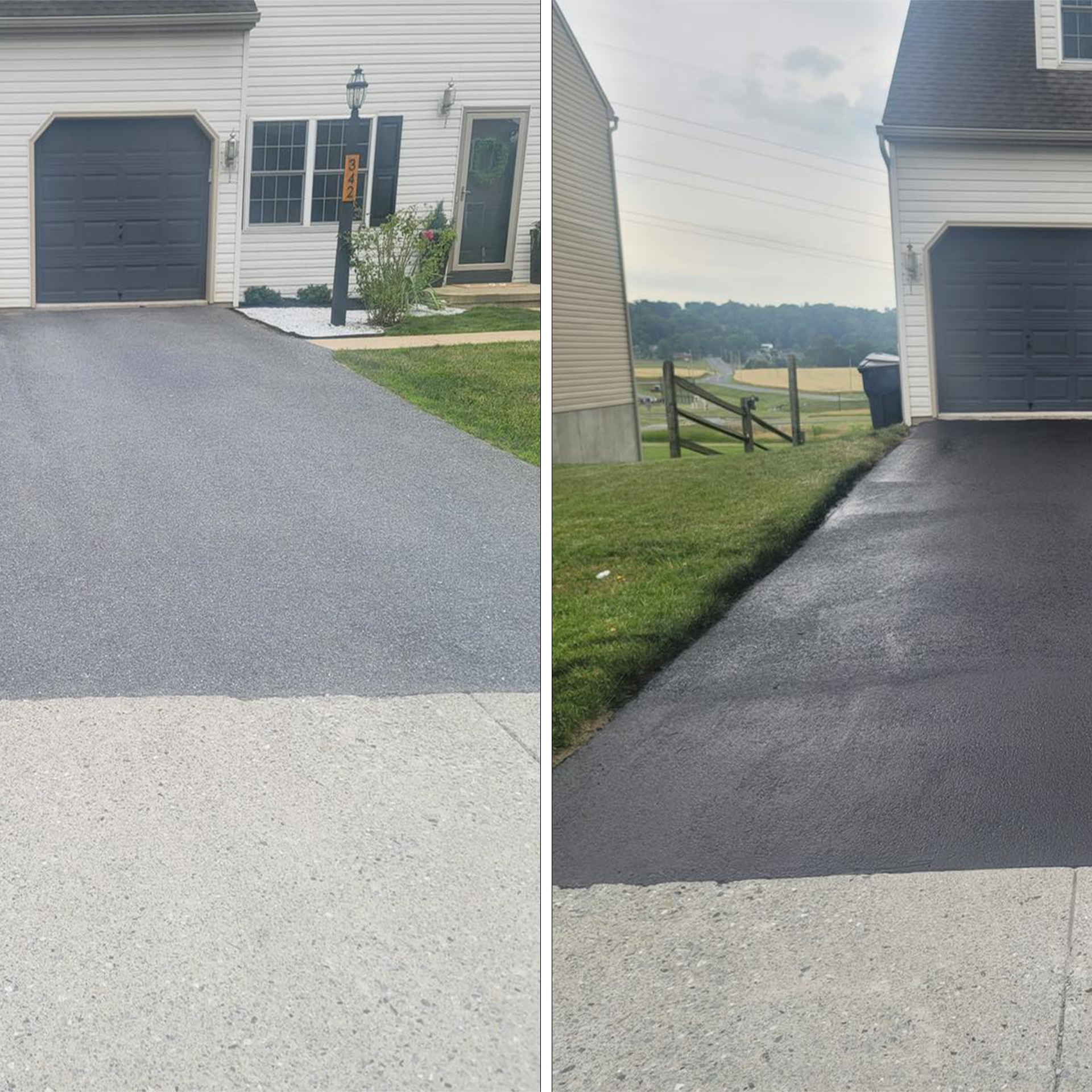 Professional Asphalt Paving Company
Asphalt is a significant investment in the strength and beauty of your driveway, road surface, or parking lot. When properly installed and maintained, new asphalt can last for decades. Yet you might not know how to make the most of your asphalt. The most important feature of any asphalt surface is the base. The base and binder courses of pavement are engineered using larger aggregate and thus provide the structural component of the pavement section. These courses are generally applied in thicker lifts than the top or surface courses. While adding some strength, the top or surface course is made with smaller aggregate and sand. This course primarily acts as a wearing surface while inhibiting the penetration of water through the surface.
Our process includes excavating and grading the area that is to be paved. For new work, this includes hauling and disposing of all dirt. It includes removing, hauling, and disposing old asphalt for existing pavement. Next, we will add a surface prep based on the paving service we are providing. If the pavement is being overlaid, we remove the asphalt that is adjacent to the sidewalks and garage apron. Then we apply tack (tack is an asphalt glue that bonds new pavement to old) to the existing asphalt. If we are removing the existing asphalt and repaving the first step is to tear out the existing driveway. 
The best Asphalt Paving company in Dover, PA
Asphalt paving is a process that involves laying down a layer of asphalt on top of an existing surface. It can improve the area's look, protect the surface from weather damage, or make driving easier. Whatever the reason, asphalt paving is a necessary process that should be done by a professional. Asphalt is a durable material that can withstand a lot of wear and tear. It is also resistant to weather damage, so it is perfect for paving driveways, sidewalks, and other areas with a lot of traffic. Asphalt paving can also help to improve the look of an area. It can make it look neater and more put together. If you are thinking about having asphalt paving done, you will need to find a professional experienced in this work. They can assess the surface you want paved and determine the best way to go about it. They will also be able to give you an estimate of how much it will cost to have the job done.
Asphalt paving is not a cheap process, but it is worth the investment if you want to improve your home or business look. At Freedom Asphalt Paving, we have a team of experienced professionals ready to help you with your asphalt paving needs. We are locally owned and operated, so we can provide you with the personalized service you deserve. 
Latest Techniques and Materials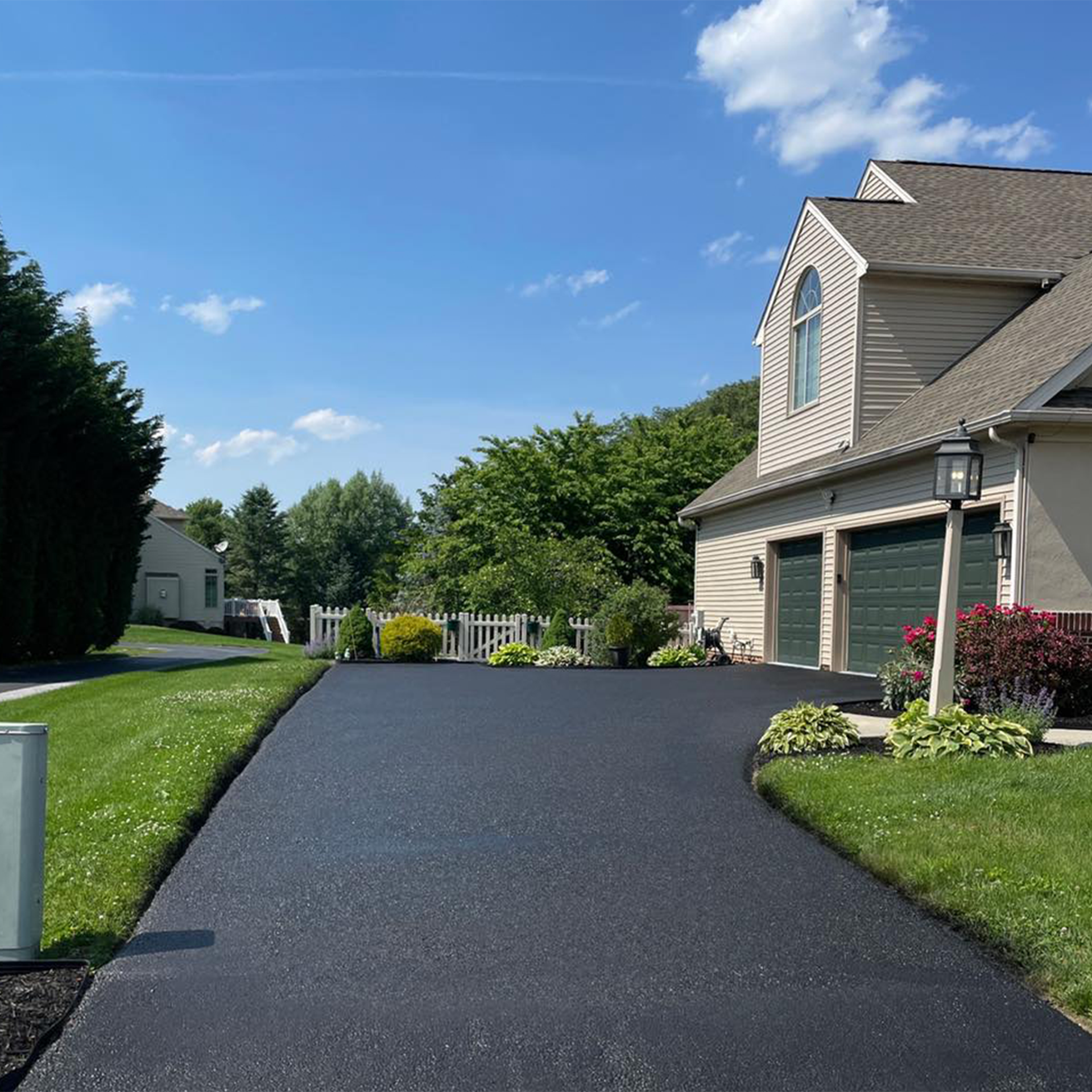 Roads made from asphalt are susceptible to oxidization
Oxidization causes asphalt to crack
The longer this crack is exposed to the elements the bigger it gets
The larger the crack in the asphalt gets the more dangerous the road becomes to drive on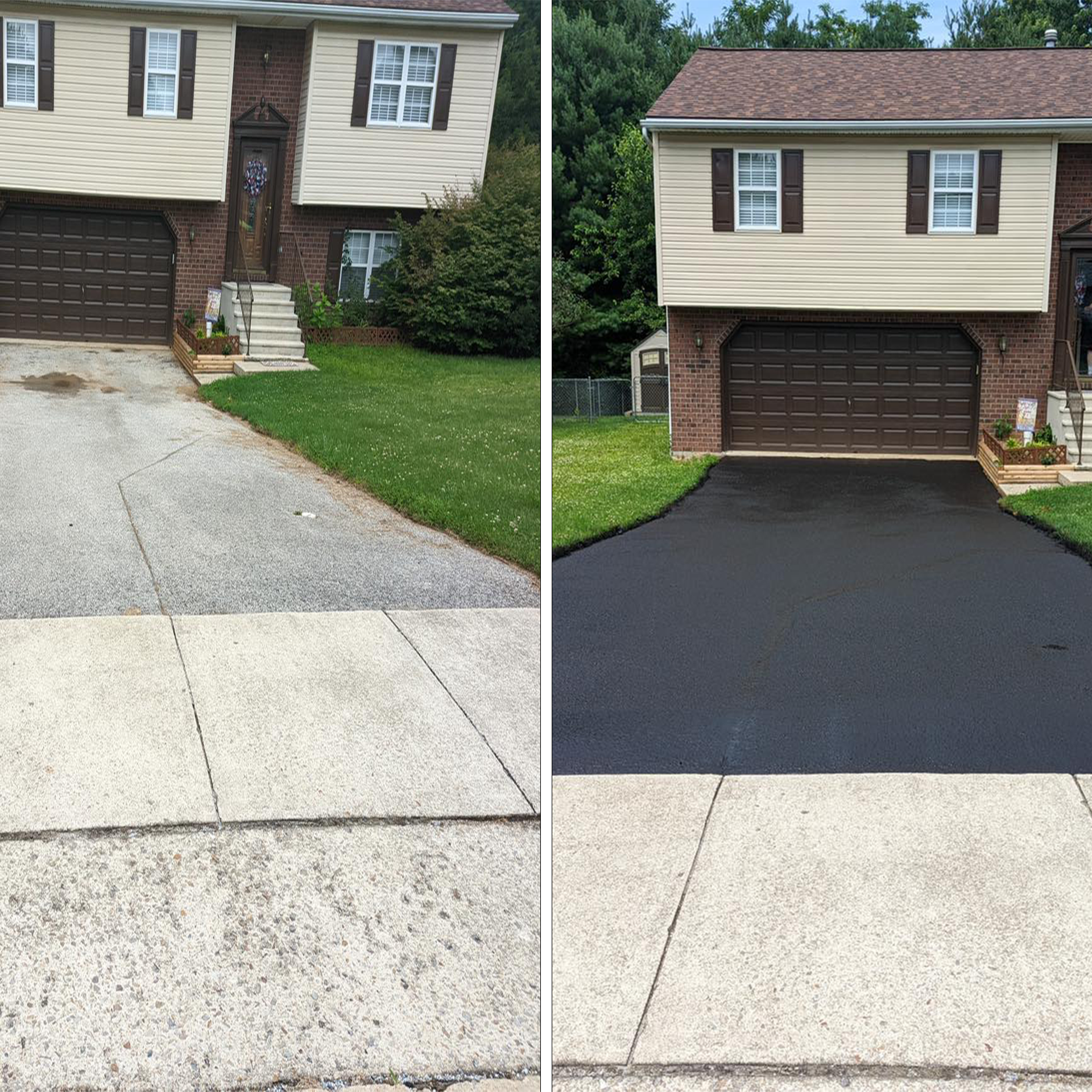 Expert Asphalt Paving Company
Asphalt paving is a type of construction that involves laying down a layer of asphalt over an existing surface. Paving can be done to improve a property's appearance or make it more functional. There are many different types of asphalt paving, and the best option for your project will depend on your specific needs. Asphalt paving projects can vary significantly in size. Some contractors may only be able to handle small jobs, while others will have the experience and equipment necessary to tackle larger projects. Make sure to ask about the size of projects that the contractor you're considering has completed in the past. It will give you a good idea of their capabilities. Asphalt paving is a relatively simple process, but it's essential that it's done correctly. If the asphalt isn't properly installed, it can lead to severe problems down the road. Asphalt paving is a great way to improve the appearance of your property. It can also make it more functional and durable.
With so many benefits, it's no wonder that asphalt paving is such a popular choice for construction projects. When you're ready to start your next asphalt paving project, be sure to contact Freedom Asphalt in Dover, PA. Our expert asphalt paving services are second to none in the industry. We have a highly skilled professional team dedicated to providing you with the best possible service. 
Asphalt Paving Done Right in Dover, PA
Asphalt paving is a popular choice for many reasons. It is durable, weather resistant, and provides a smooth surface for driving. Asphalt paving is also relatively inexpensive and easy to install. These benefits make asphalt paving an attractive option for both commercial and residential applications. Asphalt paving is composed of a mixture of gravel, sand, and asphalt binder. This mix is compacted to form a smooth surface. Asphalt paving is typically installed over a subbase of compacted soil or crushed stone. Once the asphalt pavement is installed, it should be sealed with a layer of sealant to protect it from the elements and extend its lifespan. Asphalt paving can last for many years with proper maintenance. However, it is essential to note that asphalt pavement will eventually crack and deteriorate over time. These cracks can be repaired with patching materials, but they will ultimately require resurfacing or replacement.
Despite these eventualities, asphalt paving remains an excellent choice for many applications due to its initial low cost and easy installation. Additionally, asphalt paving is recyclable, which makes it an environmentally friendly option. Asphalt paving can be used for a variety of applications, including driveways, parking lots, and roadways. It is essential to consult with a professional asphalt paving contractor to ensure that your project is completed correctly. A reputable contractor like Freedom Asphalt will have the experience and expertise necessary to complete your project on time and within budget.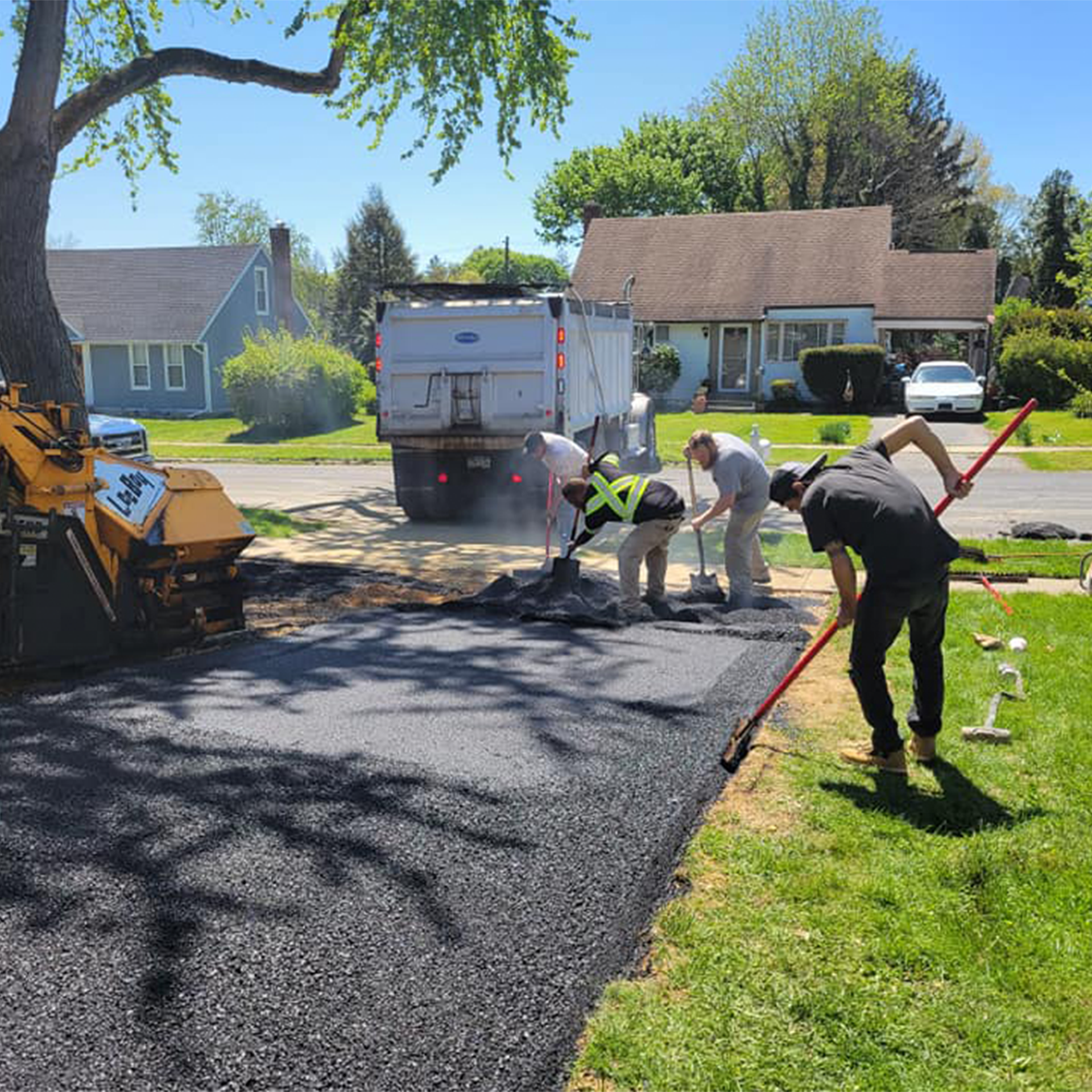 WHY CHOOSE FREEDOM ASPHALT?
Asphalt is a popular option when choosing a paving material for your home or business. Asphalt is durable and easy to maintain, making it a wise choice for high-traffic areas. If you're considering asphalt paving for your property, you should know a few things about this versatile material. The main advantages of asphalt are its durability and low maintenance needs. Asphalt can withstand heavy traffic and weather conditions, making it an ideal choice for parking lots, driveways, and roads. It is also easy to repair if it becomes damaged. Asphalt is a durable and long-lasting material that withstands a lot of wear and tear. That's why it's often used for driveways, parking lots, and other high-traffic areas. However, asphalt does require regular maintenance to stay in good condition. Over time, the surface can become cracked or uneven. Hiring a professional asphalt paving company to repair and resurface your asphalt can help extend its lifespan and keep it looking its best.
There are several benefits to hiring a professional asphalt paving company. They have the experience and expertise to do the job right. They'll also have the proper equipment to get the job done quickly and efficiently. In addition, a professional company will offer a warranty on their work. It can give you peace of mind knowing that your investment is protected. Freedom Asphalt is a highly reputable and experienced asphalt paving company. We have worked on projects of all sizes and are confident that we can handle your specific needs. We use only the highest quality materials, and our team is dedicated to providing outstanding customer service. When you choose Freedom Asphalt for your paving needs, you can be sure that you are making an excellent choice. We are proud to be an asphalt paving company that you can trust. Contact us today to learn more about our paving services and to schedule your free consultation. We look forward to working with you!
About Dover, PA
City of Dover, Pennsylvania
Area:
Local Time:
Mayor:
Weather:
Population:
Things To Do in Dover, PA
Service Areas
Lebanon, PA | Hummelstown, PA | Palmyra, PA | Lititiz, PA | Mount Joy, PA | Mountville, PA | Middletown, PA | Red Lion, PA | Manheim, PA | Shrewsbury, PA | New Holland, PA | Mount Royal, PA | Davidsburg, PA | Weigelstown, PA | Shiloh, PA | Emigsville, PA |
West York, PA | East York, PA | North York, PA | Glen Rock, PA | Adams County, PA | Abbottstown, PA | Biglerville, PA | Dillsburg, PA | Gettysburg, PA | Littlestown, PA | New Oxford, PA | Dover, PA | Felton, PA | Hallam, PA | Lewisberry, PA | Manchester, PA | Mount Wolf, PA | New Freedom, PA | Spring Grove, PA | Stewartstown, PA | Thomasville, PA | Wellsville, PA | Windsor, PA | Wrightsville, PA | Columbia, PA | Ephrata, PA | Leola, PA | Lititz, PA | Marietta, PA | Maytown, PA | Dauphin County, PA | Berrysburg, PA | Dauphin, PA | Grantville, PA | Gratz, PA | Highspire, PA | Lykens, PA | Millersburg, PA | Pillow, PA | Wiconisco, PA | Williamstown, PA | Cumberland County, PA | New Cumberland, PA | Newville, PA