Welcome to Freedom Asphalt
Driveway Sealcoating, Parking Lot Sealing, Asphalt Patching & Maintenance in Adams County, York County, Dauphin County and Cumberland County, PA.
Freedom Asphalt is a local asphalt maintenance company based in York, PA. We have over 10 years of experience sealcoating and patching driveways and parking lots. We are properly insured and only use quality products and application methods. For more information just give us a call.
Did you know that you should get asphalt seal-coated every 3 years? Consistently sealing and maintaining your asphalt will significantly extend it's life. We offer driveway and parking lot asphalt sealing. We can also provide asphalt patching and other maintenance.
Asphalt (Blacktop) Sealing – Parking Lots, Driveways, Walkways. (sprayed or brushed)
Concrete sealing- Driveways, Patios (brushed only)
Cold & Hot Crack Filling- Parking Lots, Driveways
Hot Asphalt Patching- Pot Holes, Sink Holes, Big Cracked Areas
Line Striping- Basketball, Tennis and Other Athletic Lines, Parking lots
Driveway Cleaning-Pressure Washing Driveways, Oil Spot Removal, Painted Line Removal
Sign Installation, Speed Bumps, Concrete Barriers and More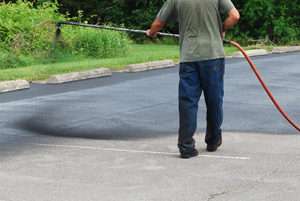 Phone: 717-502-2222
Email: info@freedomasphalt.net
Service Areas
Adams County:
Abbottstown, Biglerville, Dillsburg, Gettysburg, Littlestown, New Oxford
York County:
Dover, Hallam, Hanover, Lewisberry, Manchester, Mount Wolf, Spring Grove, Wellsville, Wrightsville, York
Dauphin County:
Halifax, Harrisburg, Hummelstown, Middletown, Steelton
Cumberland County:
Camp Hill, Carlisle, Mechanicsburg, New Cumberland, Newville