Crack Repair Company in Dover, PA
We Make Crack Repair Easy
Convenience
We provide a convenient booking system, so customers can find a time that works for them without stressing about scheduling.
High Quality
We use high-quality, safe crack repair products so customers can rest assured that their property is being taken care of without any damage.
Tailored Services
We offer various services tailored to meet your needs. We tailor our crack repair services to make sure your property is perfect. 
Free Estimates
We offer free estimates so you can understand the costs. We can provide you with a detailed quote so that you can make an informed choice.
Benefits of Our Crack Repair Service
Freedom Asphalt provides professional asphalt crack repair services for commercial and residential customers throughout the Dover, PA area. 
Longer Pavement Life
Sealcoating helps protect asphalt pavement from the elements, such as water, sunlight, and ice. This helps prevent cracking, potholes, and other damage that can lead to costly repairs.
Improved Curb Appeal
Sealcoating gives asphalt a rich, dark color that enhances its appearance and improves the overall look of your property.
Cost-Effective Maintenance
Sealcoating is an affordable way to protect your asphalt pavement and keep it looking great for years to come.
Reduced Risk of Liability
Sealcoating helps prevent slips and falls due to cracks and potholes, reducing the risk of liability for property owners.
Here's What Your Neighbors Are Saying!
Bob, P
Freedom Asphalt repaved, sealed, and seal coated my driveway these last few years and i was completely satisfied each and every time. They arrived when they said they would and when they were finished , they left the place clean. I know this review won't give Freedom Asphalt the high praise they deserve, but if you hire them to do your driveway i think you will be very happy that you did. Thank you Freedom Asphalt for the job well done!!
Todd F.
We had Freedom Asphalt pave a new driveway for us. We are extremely pleased with the quality of their work. The workmen spent long hours in extreme heat to get our job finished and meet our expectations. They were respectful to our property and cleaned up afterwards. We feel we got exceptional value and quality for the price quoted. We will definitely be using them again!
James W.
2nd Time using Freedom Asphalt, very impressed with the workers, very polite and they take great pride in their job. Looking forward to using this company to always be my go to for sealcoating and asphalt. Thanks Freedom Asphalt!
Mark H.
 After it was finished the crew explained everything we should do and not do till it harden up and ready to drive on. We would recommend this company for any needs you might need done. It is also impressive that the owners even come out to work with the crew. Highly recommend.
David F.
I highly recommend Freedom Asphalt. In three days they completed my project which was 2 very long adjoining driveways. Day 1 dirt removal. Day 2 final leveling. Day 3 paving and done. Very responsive and professional service.
Jerri M.
Thank you to the staff of Freedom Asphalt for a job well done. Jack and his staff rectified the problems we had with existing driveway. With expert knowledge of his Foreman, Kevin, problems were quickly identified and a new plan was put in place.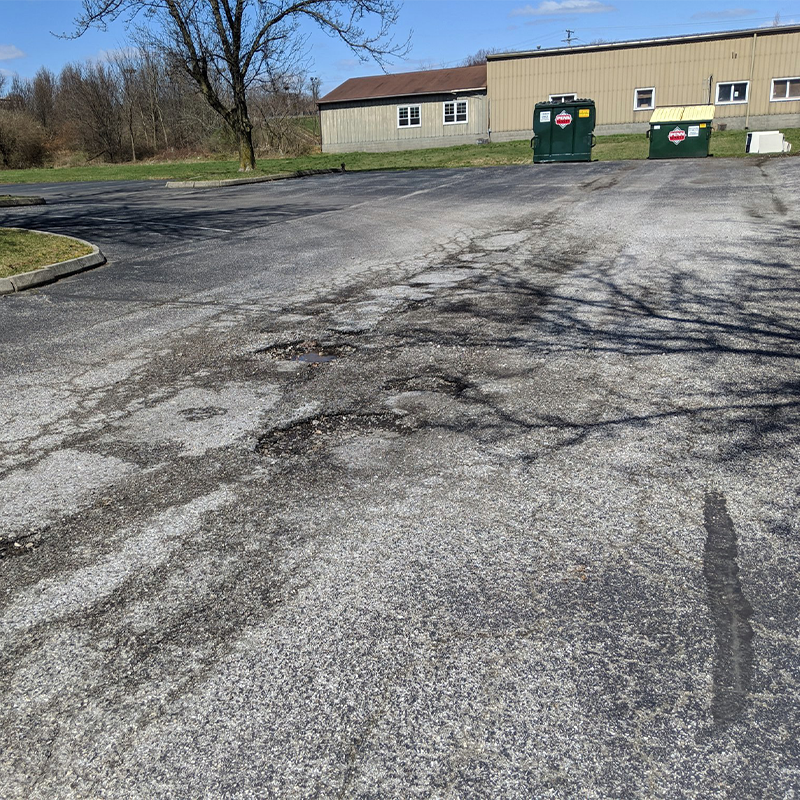 Asphalt Maintenance
Asphalt is a strong and durable material, but it is not immune to damage from weathering, wear, and tear, or other factors.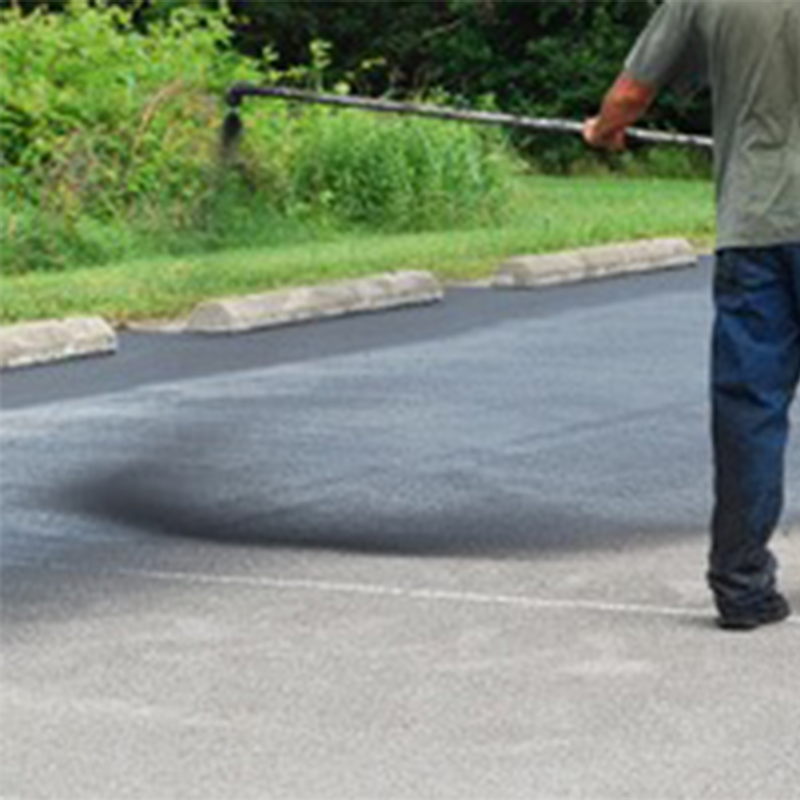 Sealcoating
Driveway and parking lot sealcoating will protect your asphalt, extending the life of your asphalt significantly.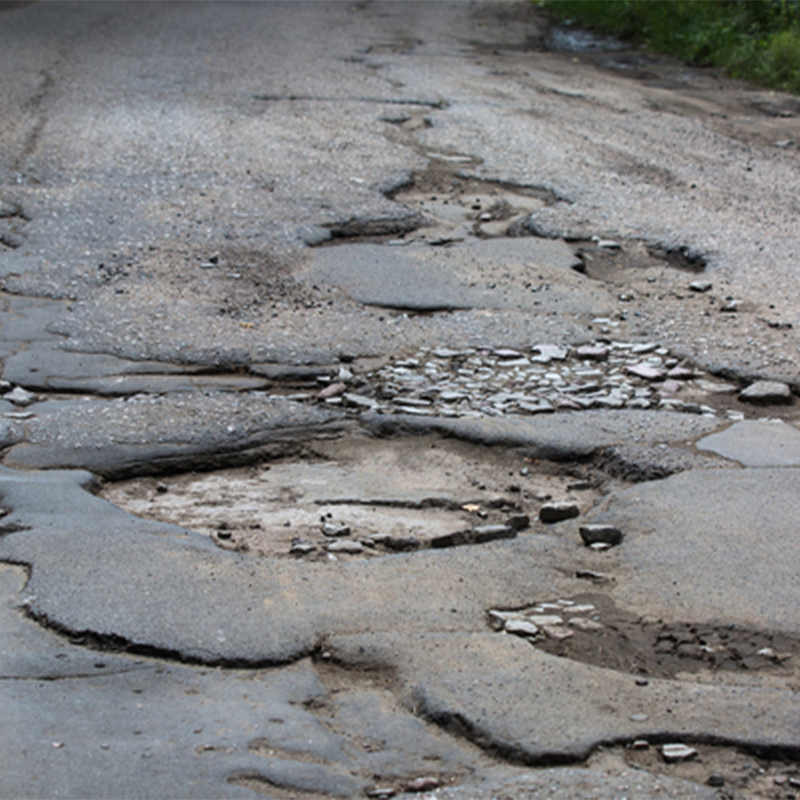 Asphalt Repair
Asphalt repairs are typically not very expensive, making them a cost-effective solution for many property owners.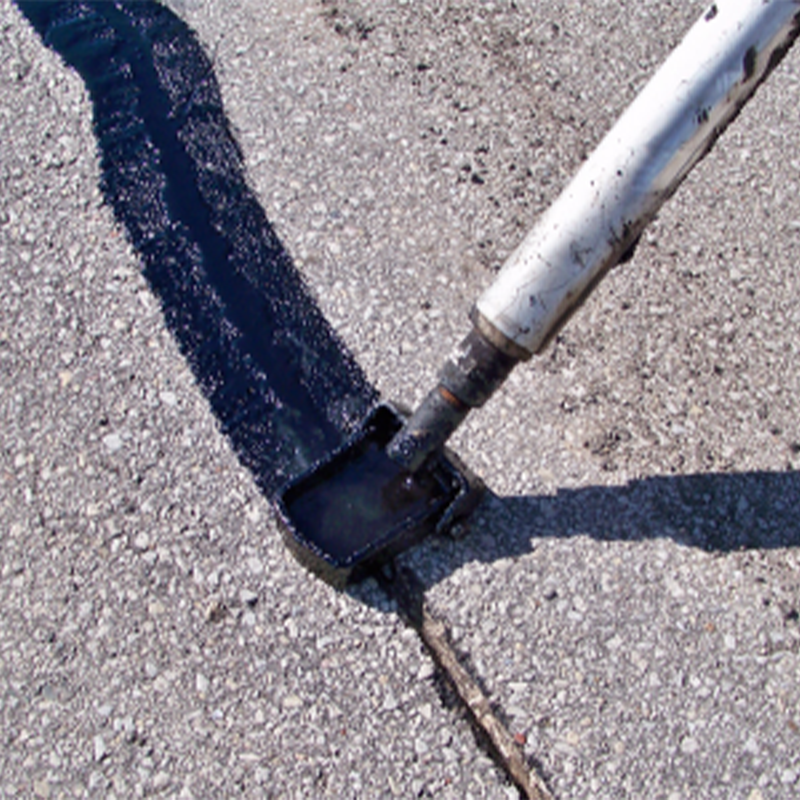 Crack Repair
Not only do cracks detract from the appearance of your property, but they create trip hazards.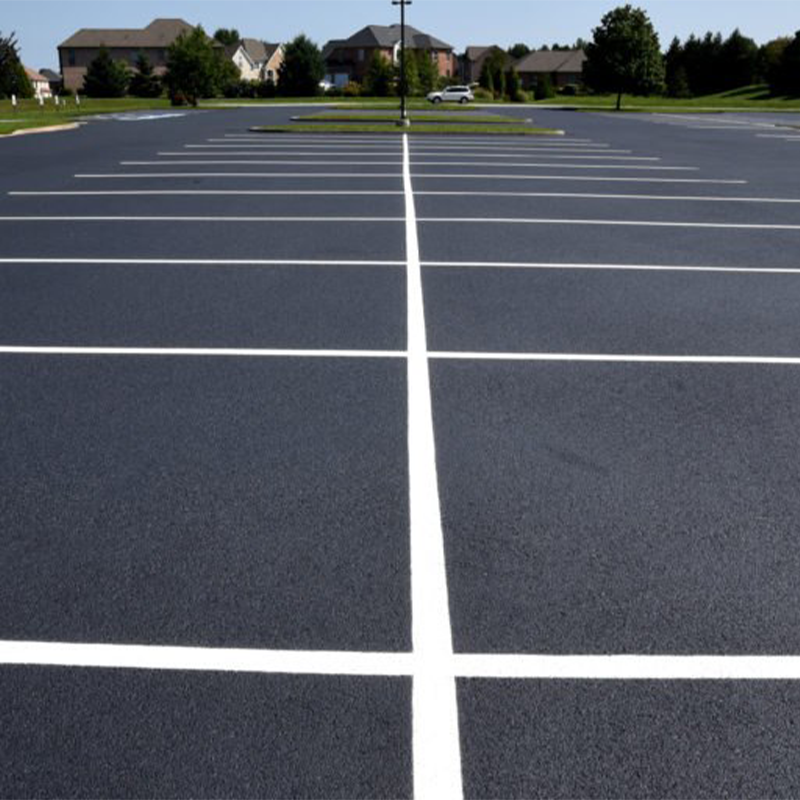 Pavement Marking
Pavement markings are essential for any business that uses paved surfaces, such as parking lots or driveways.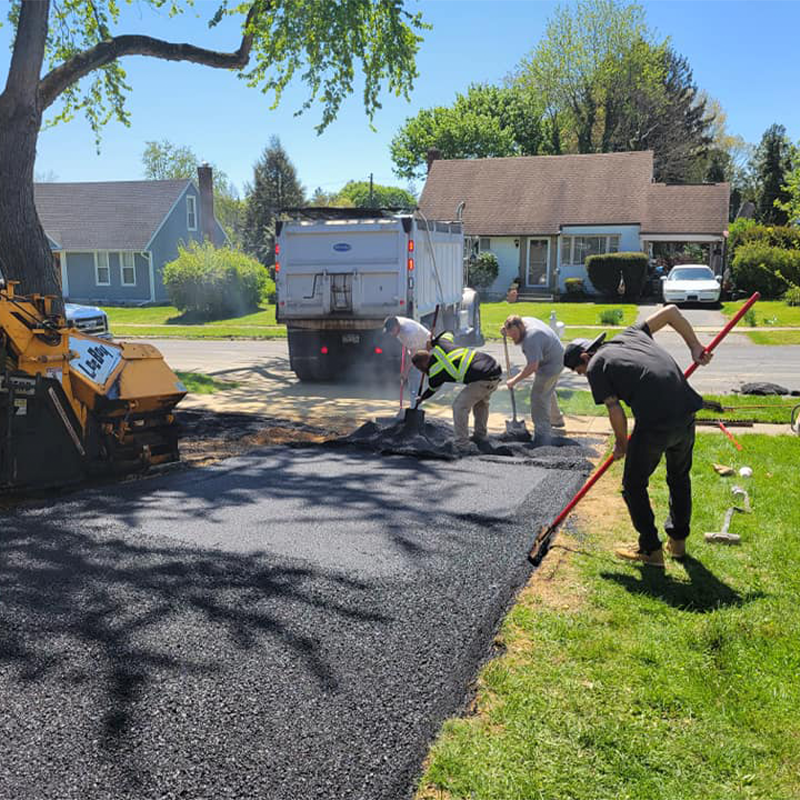 Asphalt Paving Company
Asphalt can withstand heavy traffic and weather conditions, which is a good choice for parking lots, driveways, and roads.
We Only Deliver
The Best!
Driveway Cleaning-Pressure Washing Driveways, Oil Spot Removal, Painted Line Removal
Asphalt (Blacktop) Sealing - Parking Lots, Driveways, Walkways. (sprayed or brushed)
Sign Installation, Speed Bumps, Concrete Barriers and More
Asphalt sealing- Driveways (brushed only)
Cold & Hot Crack Filling- Parking Lots, Driveways
Hot Asphalt Patching- Pot Holes, Sink Holes, Big Cracked Areas
Line Striping- Basketball, Tennis and Other Athletic Lines, Parking lots
Professional Crack Repair
Blacktop crack repair: Asphalt cracks are unsightly and uninviting, but that's not the only reason they're a problem. Cracks also threaten the overall strength of your pavement, leading to severe structural issues and expenses over the long term. The erosion of the base can create voids that turn into potholes and eventually destroy your asphalt's foundation. The good news is that you can prevent this minor repair issue from becoming a major one. Freedom Asphalt's cost-effective asphalt crack repair services start by cleaning the dust and debris from the crack using a high-pressure stream of air. Then we seal the crack using a hot-applied, polymer-based material, a.k.a. hot tar. The extreme heat during application causes the sides of the asphalt in the crack to melt and form a much stronger bond with the crack sealer upon cooling.
Due to its high elasticity, our crack sealer expands and contracts with the thermal movements of the crack. Also, because of its high melting point, it will not track or pick up with traffic. As a general rule of thumb, dollar-for-dollar crack repair is the most cost practical asphalt maintenance item you can perform to prolong the life of your asphalt. Blacktop crack repair will save you money. Cracks allow water to penetrate your pavement and seep into the underlying base layers. If your surface is beginning to crack, don't wait – get it filled before it worsens. 
The best Crack Repair services in Dover, PA
Crack repairs are essential for the longevity of your asphalt. Filling in cracks prevents water from seeping into the subgrade and causing further damage. Not only will this save you money in the long run, but it will also keep your asphalt looking its best. Crack repairs are relatively simple and can be done by anyone with a few essential tools. However, if the cracks are large or numerous, it is best to leave them to the professionals. Either way, crack repairs are an essential part of maintaining your asphalt. It's important to keep your asphalt in good repair to avoid costly repairs or replacements down the road. Blacktop crack repairs are relatively inexpensive and easy to do, so there's no excuse for not caring for them. Cracks in your asphalt can occur for various reasons, including weather damage, vehicle traffic, and tree roots. If left unchecked, these cracks will only grow larger and more numerous, eventually leading to significant problems.
By repairing blacktop cracks as soon as they appear, you'll extend the life of your asphalt and avoid having to replace it prematurely. Not to mention, fixing cracks will also improve the appearance of your property and make it safer for pedestrians and vehicles alike. If you have any questions about blacktop crack repairs or would like a free estimate, please contact us today. We'll be happy to help you get your asphalt back in top condition. At Freedom Asphalt, we specialize in blacktop crack repairs. 
Environmental Responsibility
Roads made from asphalt are susceptible to oxidization
Oxidization causes asphalt to crack
The longer this crack is exposed to the elements the bigger it gets
The larger the crack in the asphalt gets the more dangerous the road becomes to drive on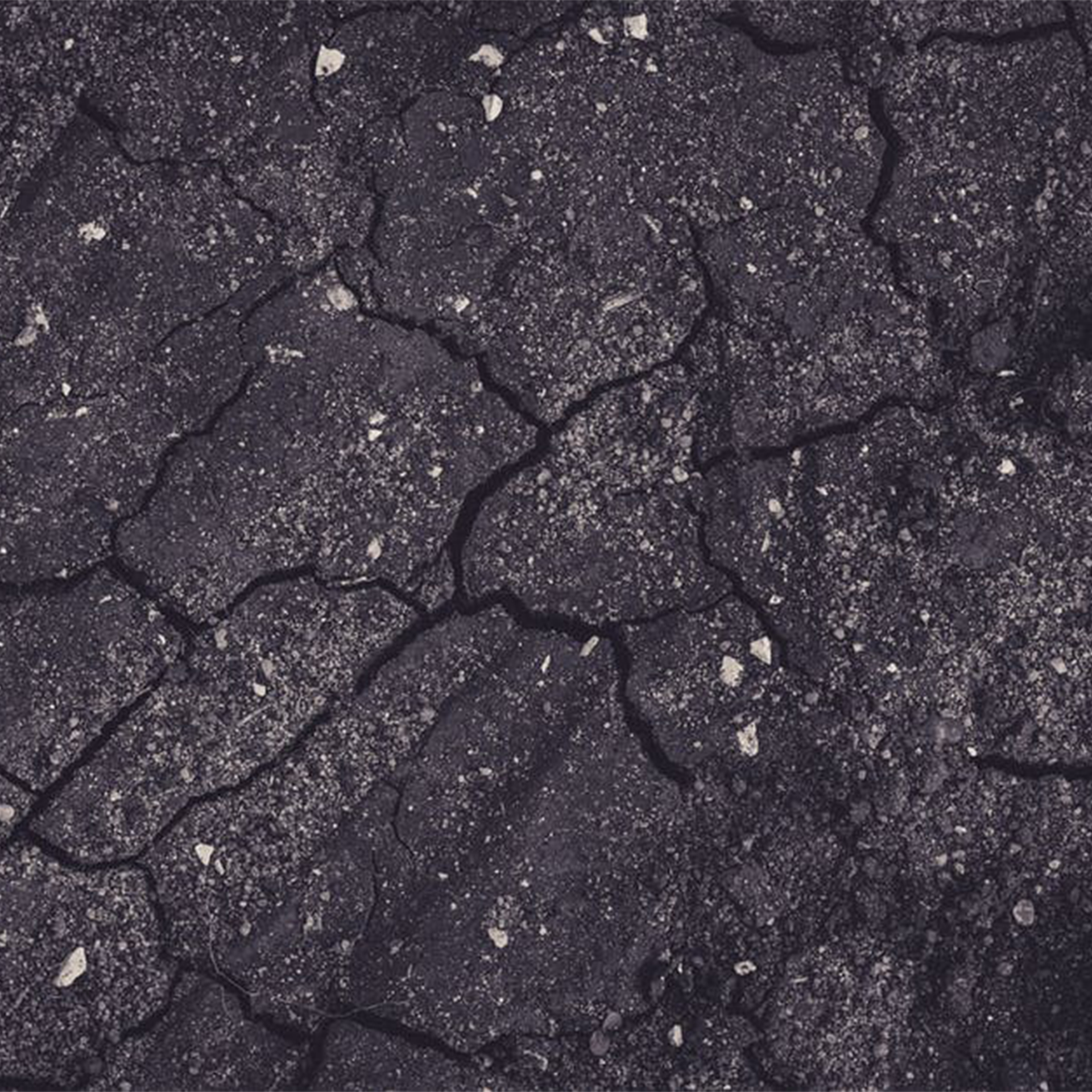 Expert Crack Repair Services
Blacktop crack repairs are essential to maintaining your asphalt driveway or parking lot. Over time, cracks can form on the surface of the blacktop from weathering or traffic wear and tear. If these cracks are not repaired, they will continue to grow and cause significant damage to the pavement. Not only do cracks detract from the appearance of your property, but they can also create trip hazards and allow water to seep underneath the pavement, leading to further damage. If you neglect the cracks in your asphalt, they will continue to grow and spread. Eventually, the weight of vehicles will cause the asphalt to collapse, creating a pothole. Potholes are dangerous for drivers and can damage vehicles. In addition, standing water in potholes can create a breeding ground for mosquitoes. It is crucial to repair any cracks in your asphalt as soon as possible.
Looking for expert crack repair services, look no further than Freedom Asphalt. We have the experience and knowledge necessary to get the job done right, and we're committed to providing our customers with the best possible service. We know that cracks in your asphalt can be a severe problem, and we're here to help you fix them. The experts at Freedom Asphalt have over ten years of experience in the asphalt industry. We have installed thousands of asphalt driveways and parking lots and are passionate about what we do. 
Increases Asphalt Lifespan
Crack Repair Done Right in Dover, PA
Crack repairs are an essential part of asphalt maintenance. Cracks allow water to seep into the asphalt, which can cause further damage and deterioration. By repairing cracks, you can help extend the life of your asphalt and avoid costly repairs in the future. Several methods can be used to repair cracks, depending on the size and severity of the crack. More minor cracks can be filled with an asphalt crack filler, while larger cracks may require more extensive repair work, such as patching or resurfacing. No matter what method you use, it is essential to seal the repaired area to help prevent future cracking. Cracks in asphalt can be unsightly and pose a trip hazard. By repairing cracks, you can improve the appearance of your asphalt and make it safer for everyone.
Asphalt cracking can lead to further damage if left unrepaired. You can prevent more severe issues like potholes from developing by fixing cracks early. Regular crack repair can extend the lifespan of your asphalt. Keeping cracks sealed prevents water and other elements from causing further damage to the asphalt. Crack repairs are relatively quick and easy, so you can get the job done without spending much money or time on repairs. Fixing cracks in your asphalt can help you avoid more expensive repairs or replacements in the future. 
Prevents Premature Replacement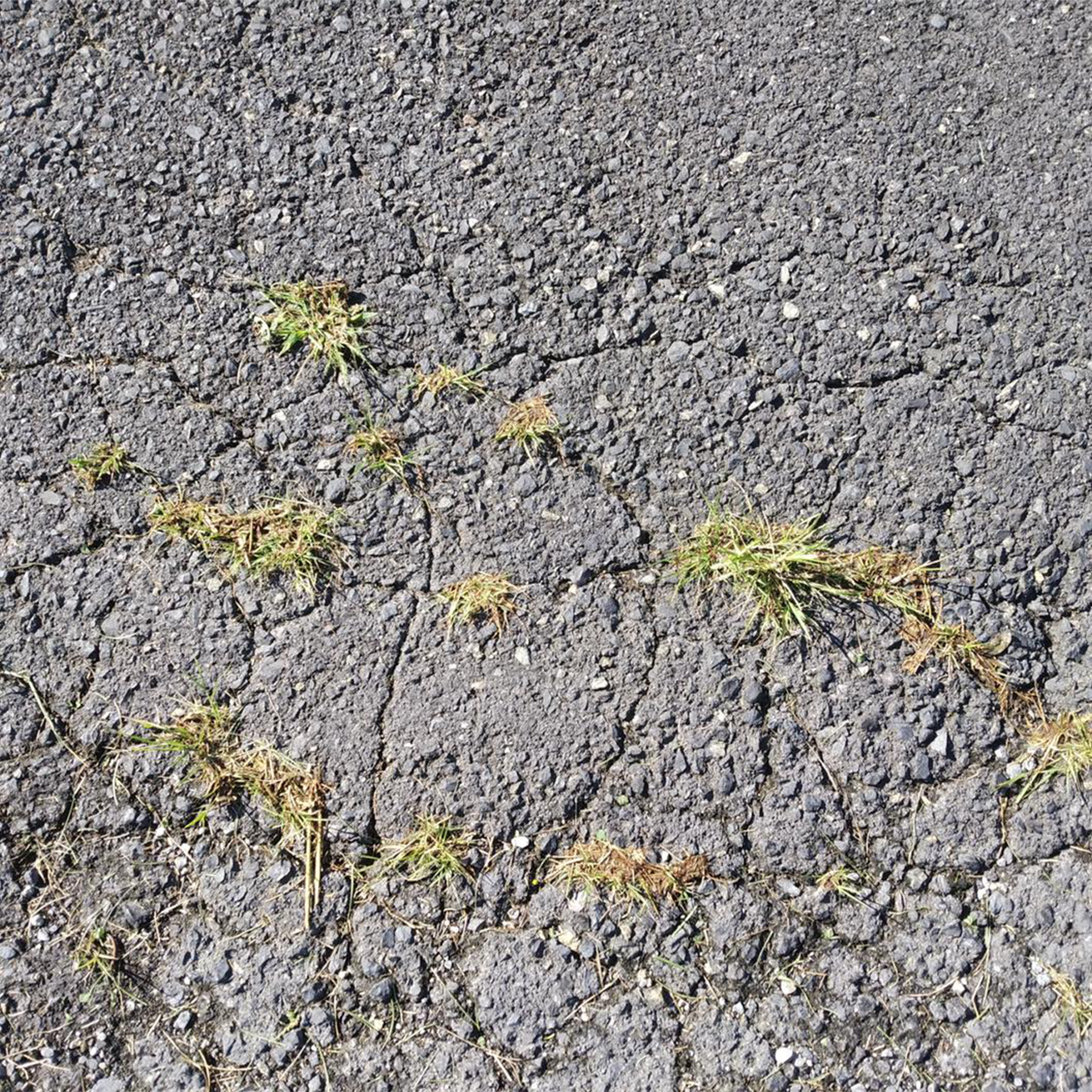 WHY CHOOSE FREEDOM ASPHALT?
Asphalt is among the most popular materials for driveways, sidewalks, and parking lots. It is durable and long-lasting, but it is not immune to cracking. Cracks in asphalt can be caused by various factors, including weathering, wear and tear, tree roots, and more. While some cracks are superficial and can be repaired with do-it-yourself methods, others are more serious and require the expertise of a professional asphalt crack repair company. There are many benefits to hiring a professional asphalt crack repair company. They have the experience and knowledge necessary to properly assess the damage and determine the best course of action. They will also have the right tools and equipment to do the job quickly and efficiently.
In addition, a professional company will offer a warranty on their work, so you can be sure that the repairs will last. Finally, by hiring a professional company, you can be sure that the job will be done right the first time, saving you time and money in the long run. Cracks in asphalt can be repaired with a variety of methods. The most common method is to fill the crack with an asphalt repair material, such as a cold patch, and then seal it with a sealant. This method is effective for small cracks but will not work for larger ones. You will need to hire a professional company specializing in asphalt crack repair for larger cracks. Freedom Asphalt is a trusted name in the asphalt repair industry. Our experienced staff uses the latest technology and equipment to repair cracks quickly and efficiently. We offer a variety of services that can be customized to meet your specific needs. Freedom Asphalt is committed to providing our customers with the highest level of customer service. We offer a 100% satisfaction guarantee on all of our services. Contact us today to schedule your free consultation.
About Dover, PA
City of Dover, Pennsylvania
Area:
Local Time:
Mayor:
Weather:
Population:
Things To Do in Dover, PA
Service Areas
Lebanon, PA | Hummelstown, PA | Palmyra, PA | Lititiz, PA | Mount Joy, PA | Mountville, PA | Middletown, PA | Red Lion, PA | Manheim, PA | Shrewsbury, PA | New Holland, PA | Mount Royal, PA | Davidsburg, PA | Weigelstown, PA | Shiloh, PA | Emigsville, PA |
West York, PA | East York, PA | North York, PA | Glen Rock, PA | Adams County, PA | Abbottstown, PA | Biglerville, PA | Dillsburg, PA | Gettysburg, PA | Littlestown, PA | New Oxford, PA | Dover, PA | Felton, PA | Hallam, PA | Lewisberry, PA | Manchester, PA | Mount Wolf, PA | New Freedom, PA | Spring Grove, PA | Stewartstown, PA | Thomasville, PA | Wellsville, PA | Windsor, PA | Wrightsville, PA | Columbia, PA | Ephrata, PA | Leola, PA | Lititz, PA | Marietta, PA | Maytown, PA | Dauphin County, PA | Berrysburg, PA | Dauphin, PA | Grantville, PA | Gratz, PA | Highspire, PA | Lykens, PA | Millersburg, PA | Pillow, PA | Wiconisco, PA | Williamstown, PA | Cumberland County, PA | New Cumberland, PA | Newville, PA