Pavement Marking Company in Dover, PA
wHAT mAKES Freedom Asphalt THE BEST IN Dover, PA?
What makes our asphalt maintenance services the best in Dover, PA, and the surrounding areas? Our reliable prices, experienced team, and satisfaction guarantee are the what separates us from the competition.
Reliable Prices
We pride ourselves on being one of the most affordable asphalt providers in Dover, PA
Experienced Team
We work on various asphalt projects, big and small, and we have the skills to handle any repair or installation job.
100% Satisfaction
Looking for a new driveway, parking lot, or other asphalt surfaces, we'll ensure your complete satisfaction.
Benefits of Our Pavement Marking Service
Freedom Asphalt provides professional asphalt pavement marking services for commercial and residential customers throughout the Dover, PA area. 
Longer Pavement Life
Sealcoating helps protect asphalt pavement from the elements, such as water, sunlight, and ice. This helps prevent cracking, potholes, and other damage that can lead to costly repairs.
Improved Curb Appeal
Sealcoating gives asphalt a rich, dark color that enhances its appearance and improves the overall look of your property.
Cost-Effective Maintenance
Sealcoating is an affordable way to protect your asphalt pavement and keep it looking great for years to come.
Reduced Risk of Liability
Sealcoating helps prevent slips and falls due to cracks and potholes, reducing the risk of liability for property owners.
What Do Our Customers Have To Say About Our Services?
I had my large driveway widened and completely repaved. My old driveway was super bumpy and rough. When freedom was done it is now smooth, solid, and graded so the rainwater runs where we want it to. The price was very fair and the team was professional and listened to all our wants and needs and made them all happen.
They did an amazing job on my driveway. I submitted a request, had an estimate, and was scheduled within a week! The office did a great job working with me, and the crew was polite. They weren't the cheapest, and not the most expensive quote I got. I chose them ultimately because of how well the communication was.
Casey does excellent work preparing township permit applications. I received a lot of compliments on paperwork she filled out for my drive way repair and expansion. Customer service was awesome, Casey did excellent job answering project questions, very respectful, took excellent care of property using heavy equipment.
Request A Free Quote
Fill out our contact form or give us a call to start your pavement marking transformation today! We use satellite technology to look at the area we will be working with and how much we will need to paint. 
Schedule A Consultation
Schedule a time for us to come out and being our work. We start by examining the surface we will be working on and talk you through what we will be doing. We will also show you a blueprint of what your completed pavement will look like.  
We Prep The Surface
Our crews make sure that the area we are working on is cleaned and free of debris and oil stains. Then we mark the lines that we will be painting with chalk to get a perfect marking every time.
Relax While We Do The Work
We start painting over the chalk with top of the line Sherwin Williams traffic marking paint. After we finish marking, we place a sign on the property to let everyone know that it was just painted and can't be used for 5 minutes.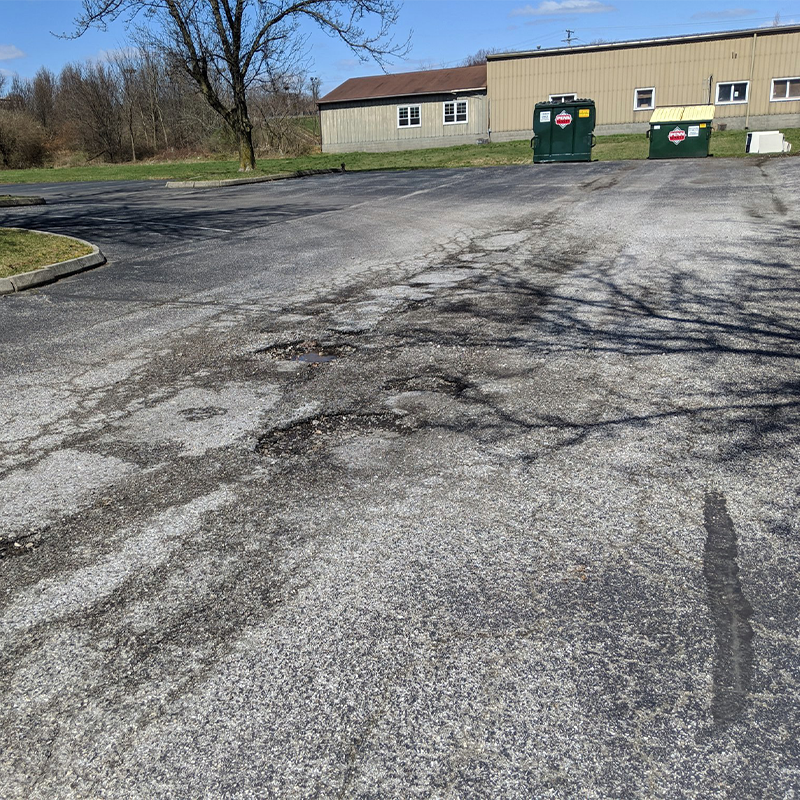 Asphalt Maintenance
Asphalt is a strong and durable material, but it is not immune to damage from weathering, wear, and tear, or other factors.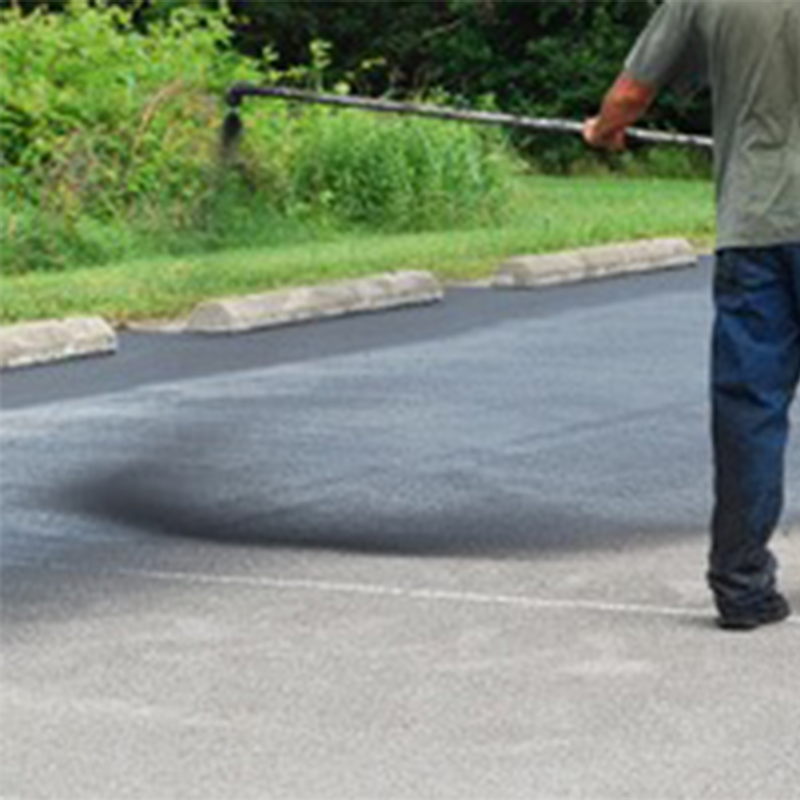 Sealcoating
Driveway and parking lot sealcoating will protect your asphalt, extending the life of your asphalt significantly.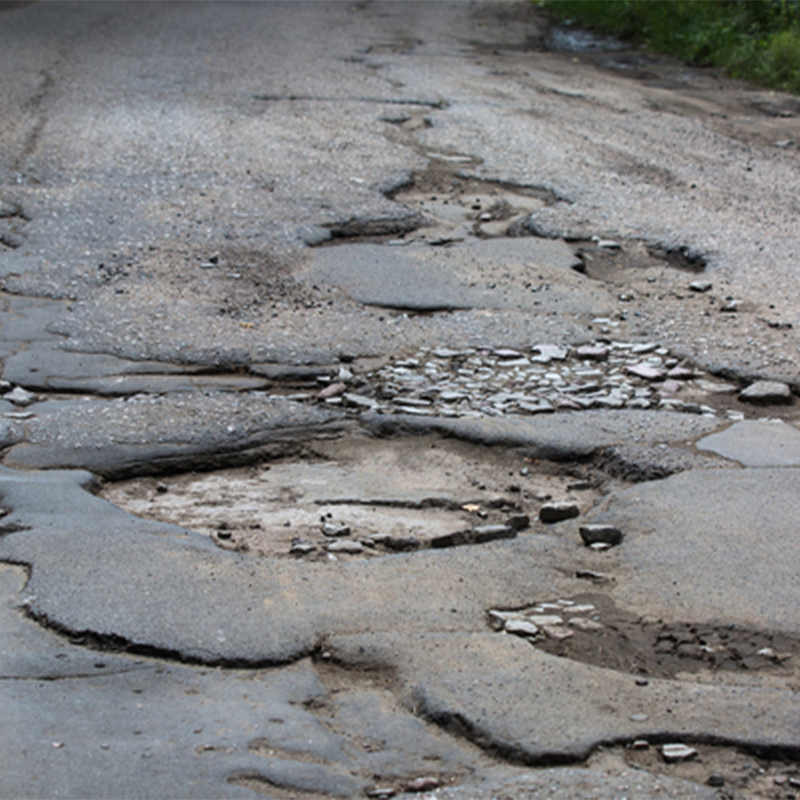 Asphalt Repair
Asphalt repairs are typically not very expensive, making them a cost-effective solution for many property owners.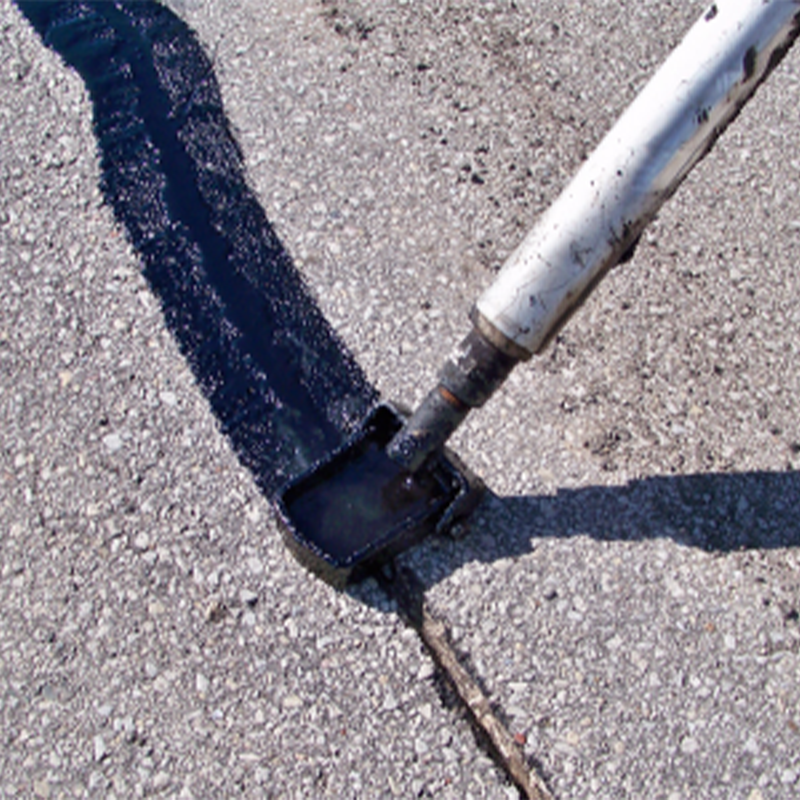 Crack Repair
Not only do cracks detract from the appearance of your property, but they create trip hazards.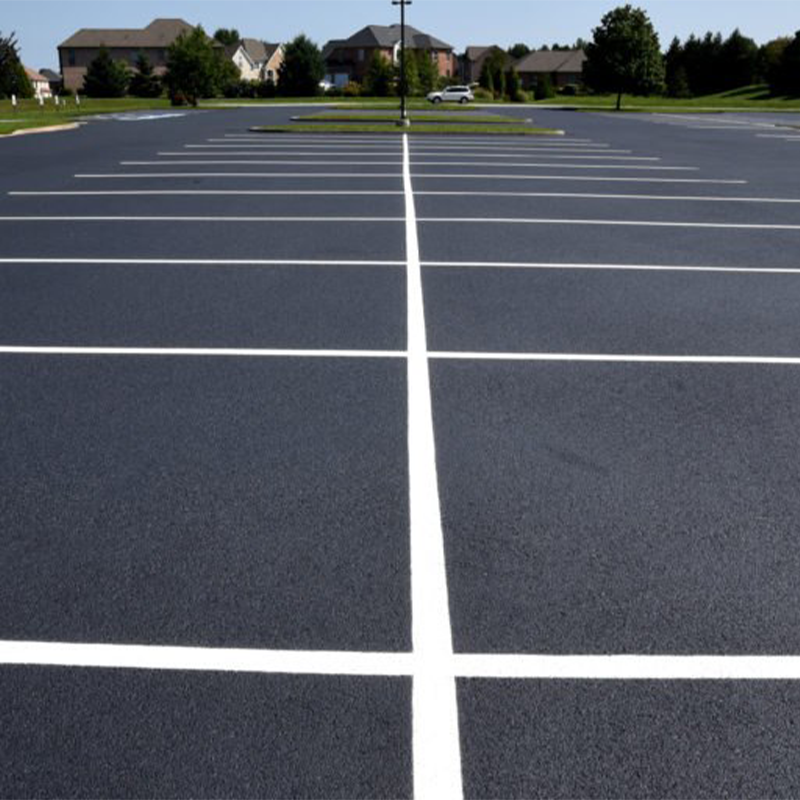 Pavement Marking
Pavement markings are essential for any business that uses paved surfaces, such as parking lots or driveways.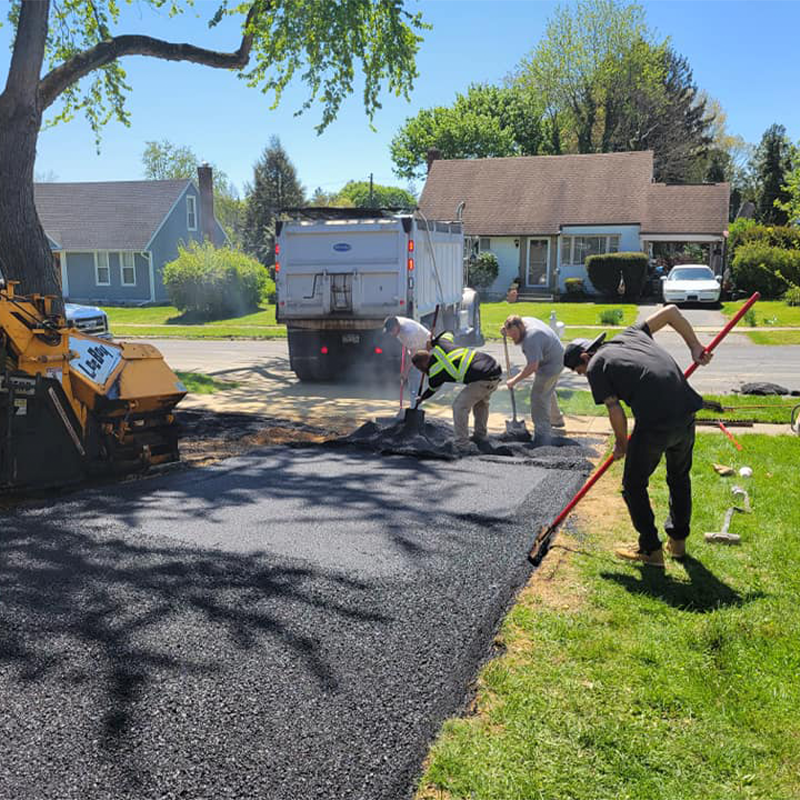 Asphalt Paving Company
Asphalt can withstand heavy traffic and weather conditions, which is a good choice for parking lots, driveways, and roads.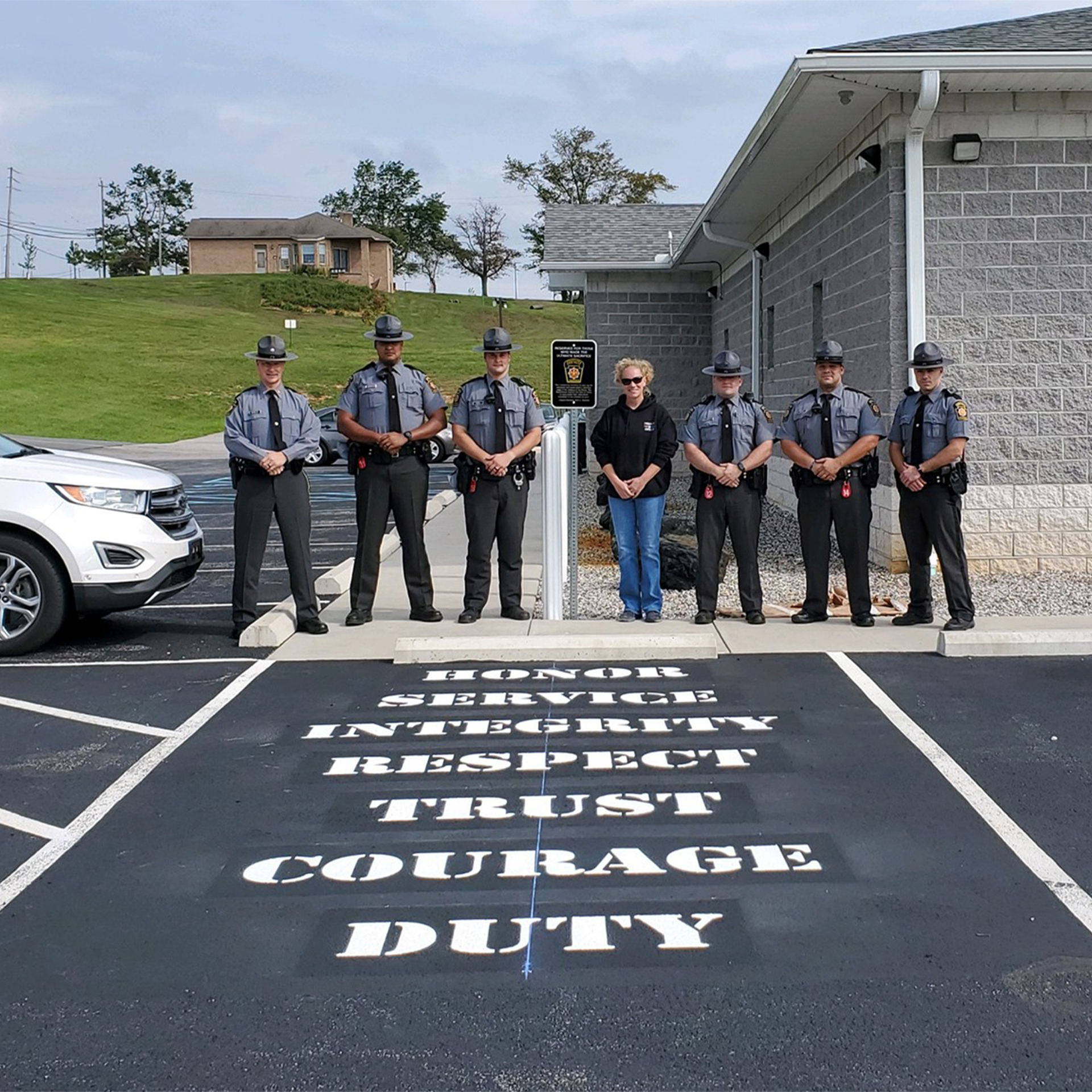 Professional Pavement Marking
Freedom Asphalt LLC provides exceptional professional pavement marking services, helping businesses and property owners to maintain clear, well-marked, and safe parking lots and driveways. They utilize top-tier materials and cutting-edge equipment to deliver superior results, ensuring durability and longevity of the markings.
The experienced team at Freedom Asphalt LLC understands the importance of clearly visible pavement markings for safety and efficient traffic flow. They provide a wide range of marking services including parking spaces, handicapped parking zones, directional arrows, fire lanes, crosswalks, loading zones, and more, all designed to comply with local regulations and standards.
One of the standout features of Freedom Asphalt's pavement marking services is their precision. They ensure each line and symbol is accurately placed and painted for clear visibility, contributing to a safer environment for drivers and pedestrians alike. Their expertise allows them to provide tailor-made solutions that meet the unique needs of every client.
ADA Parking Lot Signage Near Me
The standards set by the ADA dictate the number of accessible parking spaces required based on the total number of parking spaces provided. For example, if a parking lot has 1 to 25 spaces, at least one accessible parking space is required, with a minimum width of 60 inches. Similarly, if the lot has 26 to 50 spaces, two accessible parking spaces are needed, one of which must be van-accessible with a width of 96 inches.
This ratio increases proportionally as the number of parking spaces increases, with additional requirements for the division between regular accessible spaces and van-accessible spaces. For instance, in a parking lot with 173 spaces, the ADA requires a minimum of six accessible spaces, one of which must be van-accessible, and the remaining five to be accessible spaces with a width of 60 inches. Moreover, all handicap parking areas must provide a clear, non-obstructed accessible route to the accessible entrance, typically a crosswalk with a minimum width of 3 feet. The slope of the asphalt in these areas should not exceed a 1:12 feet ratio, and all handicap parking should be located on flat ground. The slope requirements for the access aisles adjacent to the parking spaces are even stricter, not exceeding 1:50 feet, and these aisles must always be connected to the crosswalk.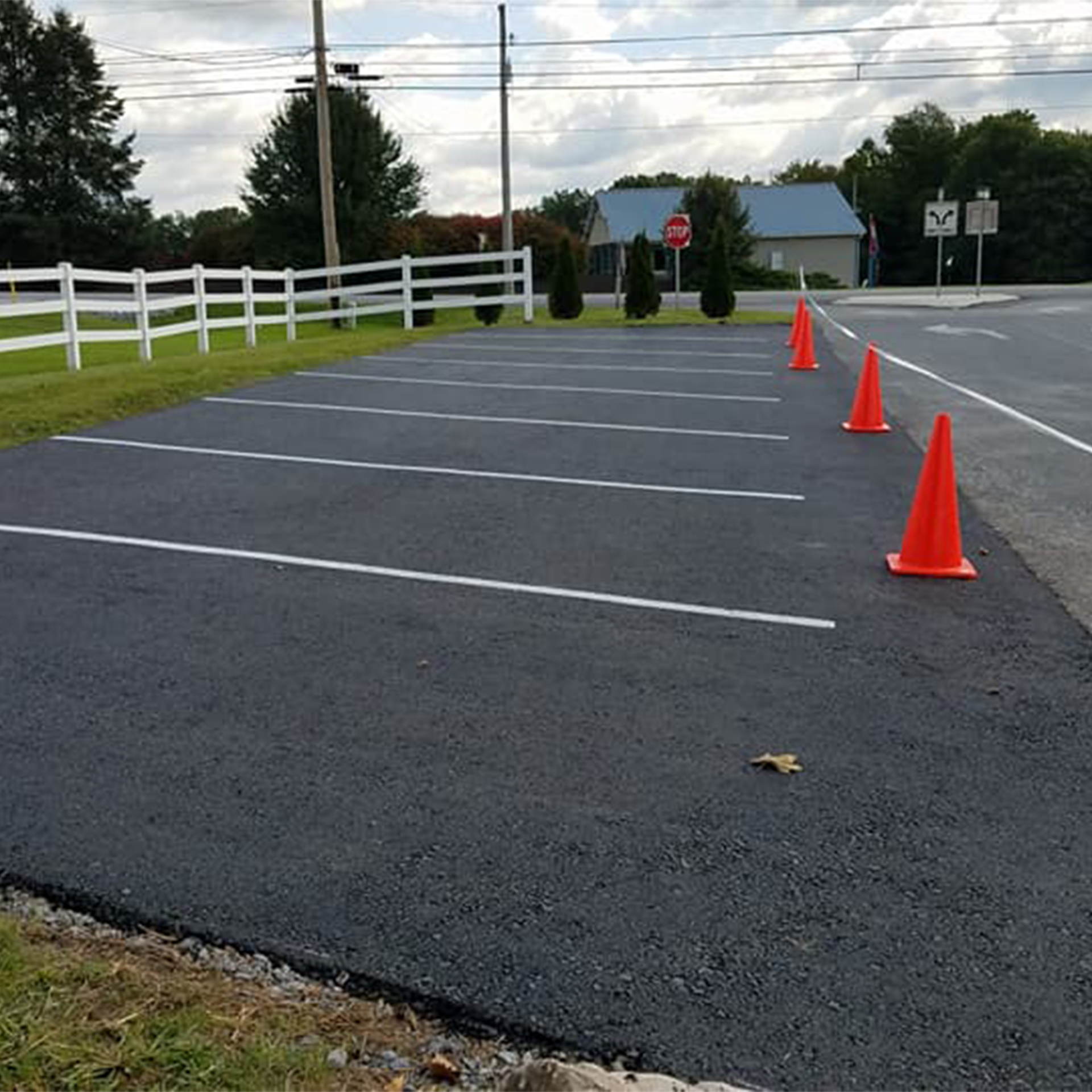 Roads made from asphalt are susceptible to oxidization
Oxidization causes asphalt to crack
The longer this crack is exposed to the elements the bigger it gets
The larger the crack in the asphalt gets the more dangerous the road becomes to drive on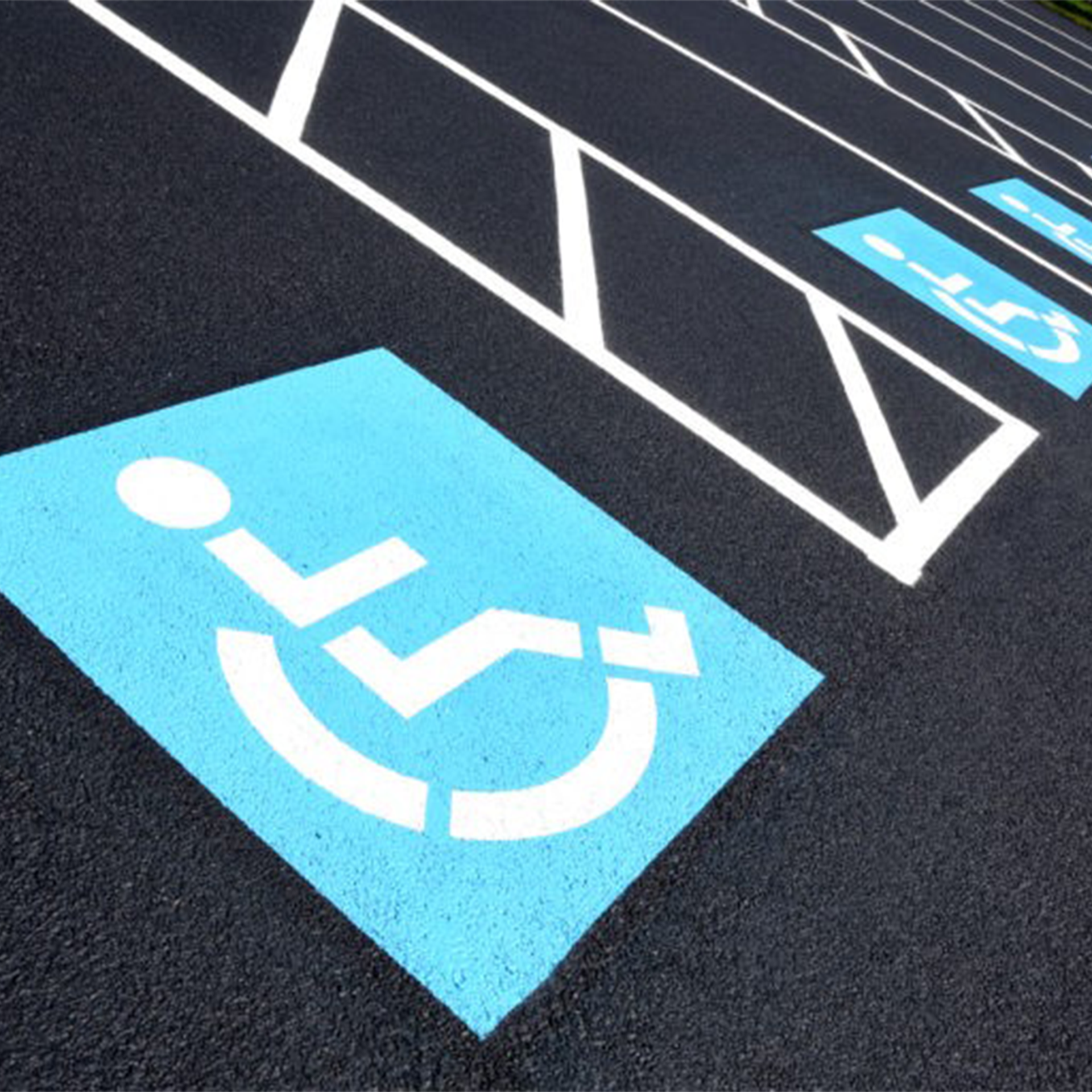 Expert Commercial Parking Lot Pavement Marking
Freedom Asphalt LLC offers expert commercial parking lot pavement marking services, playing a crucial role in ensuring safety, smooth traffic flow, and compliance with local and state regulations. They serve a broad range of clients, including shopping centers, office parks, schools, and municipalities, contributing to safer and more organized parking environments.
The team at Freedom Asphalt LLC boasts extensive experience and a deep understanding of industry standards. This expertise allows them to deliver high-quality, durable pavement markings that stand the test of time and weather. Their services cover everything from marking individual parking spaces and directional arrows to delineating fire lanes and handicapped spaces, all in accordance with ADA regulations.
One of Freedom Asphalt LLC's standout features is their commitment to precision and accuracy. They utilize advanced equipment and techniques to ensure each marking is clearly visible, accurately placed, and evenly painted. Their professional team takes every detail into account, making sure the finished project reflects their high standards.
Parking Lot Line Painting in Dover, PA
Freedom Asphalt LLC is a trusted provider of parking lot line painting services in Dover, Pennsylvania. They have built a reputation for quality, precision, and reliability, serving a wide range of clients including commercial businesses, schools, and municipalities in the local area.
Their professional team is well-trained in the technical aspects of line painting, ensuring the final results are not just aesthetically pleasing but also functional and compliant with local regulations. Whether it's marking parking spaces, pedestrian walkways, or special zones such as handicap and loading areas, Freedom Asphalt LLC is dedicated to delivering the best possible results.
One of the key strengths of Freedom Asphalt's line painting services in Dover, PA is their commitment to precision and accuracy. They use advanced equipment and high-quality, durable paint to ensure each line is straight, evenly applied, and clearly visible. This results in well-organized, easy-to-navigate parking lots.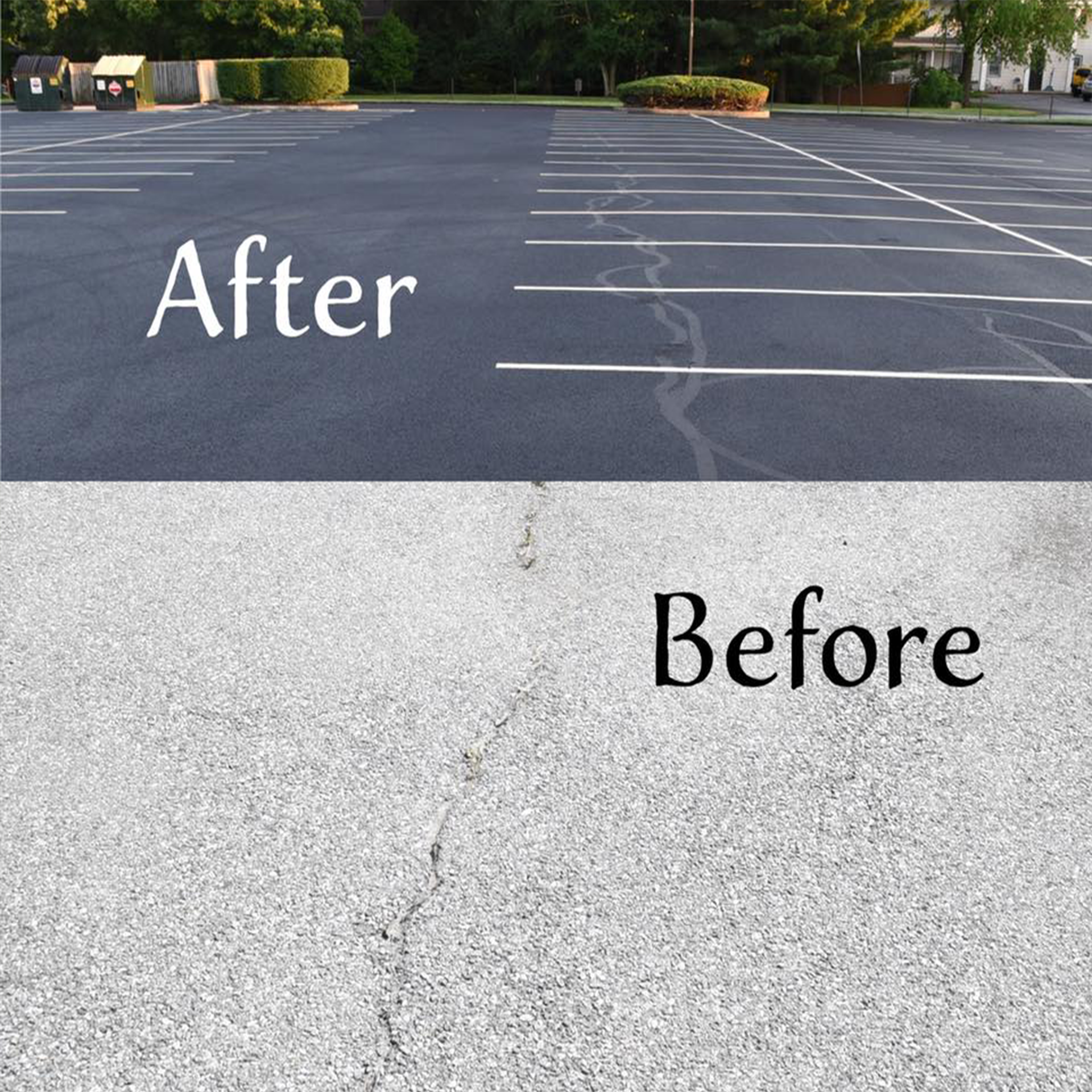 We Only Deliver
The Best!
Driveway Cleaning-Pressure Washing Driveways, Oil Spot Removal, Painted Line Removal
Asphalt (Blacktop) Sealing - Parking Lots, Driveways, Walkways. (sprayed or brushed)
Sign Installation, Speed Bumps, Concrete Barriers and More
Asphalt sealing- Driveways (brushed only)
Cold & Hot Crack Filling- Parking Lots, Driveways
Hot Asphalt Patching- Pot Holes, Sink Holes, Big Cracked Areas
Line Striping- Basketball, Tennis and Other Athletic Lines, Parking lots
WHY CHOOSE FREEDOM ASPHALT?
If you're in need of pavement marking services in your local area, consider reaching out to a reputable company like Freedom Asphalt LLC. They offer expert pavement marking services, ensuring safety, efficiency, and compliance with local and national standards. From parking lot lines and directional arrows to ADA compliant signage, they provide a comprehensive service tailored to your specific needs.
The professionals at Freedom Asphalt LLC understand the importance of precision in pavement marking. They use high-quality materials and advanced equipment to guarantee clear and durable markings. Each marking is meticulously applied, contributing to an organized, easy-to-navigate layout for your parking area or road.
Their services are designed to minimize disruption to your daily operations. They are known for their efficiency and flexibility, scheduling their work at a time that's most convenient for you. Regardless of the size of your project, Freedom Asphalt LLC is dedicated to delivering superior results in a timely manner.
Beyond their commitment to quality and convenience, Freedom Asphalt LLC is also an environmentally responsible choice. They use eco-friendly marking paints in their operations, showing their commitment to sustainable practices. And despite their top-tier service, they maintain competitive rates, providing excellent value for their clients.
About Dover, PA
City of Dover, Pennsylvania
Area:
Local Time:
Mayor:
Weather:
Population:
Things To Do in Dover, PA
Service Areas
Lebanon, PA | Hummelstown, PA | Palmyra, PA | Lititiz, PA | Mount Joy, PA | Mountville, PA | Middletown, PA | Red Lion, PA | Manheim, PA | Shrewsbury, PA | New Holland, PA | Mount Royal, PA | Davidsburg, PA | Weigelstown, PA | Shiloh, PA | Emigsville, PA |
West York, PA | East York, PA | North York, PA | Glen Rock, PA | Adams County, PA | Abbottstown, PA | Biglerville, PA | Dillsburg, PA | Gettysburg, PA | Littlestown, PA | New Oxford, PA | Dover, PA | Felton, PA | Hallam, PA | Lewisberry, PA | Manchester, PA | Mount Wolf, PA | New Freedom, PA | Spring Grove, PA | Stewartstown, PA | Thomasville, PA | Wellsville, PA | Windsor, PA | Wrightsville, PA | Columbia, PA | Ephrata, PA | Leola, PA | Lititz, PA | Marietta, PA | Maytown, PA | Dauphin County, PA | Berrysburg, PA | Dauphin, PA | Grantville, PA | Gratz, PA | Highspire, PA | Lykens, PA | Millersburg, PA | Pillow, PA | Wiconisco, PA | Williamstown, PA | Cumberland County, PA | New Cumberland, PA | Newville, PA