Line Painting - Pavement Marking Services
We provide pavement marking services for commercial parking lots in Central Pennsylvania

When deciding on a parking lot line painting contractor it is imperative you take into consideration three factors:  Experience, Product, and Equipment.
Experience - At Freedom Asphalt we have the experience to meet any of your line painting needs.  Whether you are a paving contractor looking for new layout or a local business owner looking to freshen the curb appeal of your building with fresh lines Freedom Asphalt has you covered!  Our experts can help you design a parking lot layout that maximizes your space count while insuring compliance with modern ADA laws.
Product - The outcome of your line painting project is only as good as the product you are putting down.  At Freedom Asphalt we only use the highest quality Sherwin Williams Traffic Paint.  Our traffic paint is of such high quality it dries within 2 minutes!  This minimizes the downtime for your parking lot and gets you back in business as soon as possible.
Equipment - Freedom Asphalt has invested in top of the line Graco line striping equipment designed specifically for parking lot line painting.  Our machines allow us to set specific millage application rates to prolong the life of your line painting project.  Our lines are crisp and uniform ensuring your parking lot line painting project exceeds your expectations!
Professional service and outstanding results are important to our customers and it is important to us as well. We are ready to provide extremely professional services to our customers in our community today. And we will always ensure 100% customer satisfaction.
Phone: 717-502-2222
Email: info@freedomasphalt.net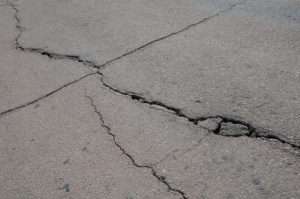 Service Areas
Adams County:
Abbottstown, Biglerville, Dillsburg, Gettysburg, Littlestown, New Oxford
York County:
Dover, Hallam, Hanover, Lewisberry, Manchester, Mount Wolf, Spring Grove, Wellsville, Wrightsville, York
Dauphin County:
Halifax, Harrisburg, Hummelstown, Middletown, Steelton
Cumberland County:
Camp Hill, Carlisle, Mechanicsburg, New Cumberland, Newville