Freedom Asphalt Is Your Sealcoating Specialist
Commercial & Residential Sealcoating Services For: Adams County, PA / York County, PA / Dauphin County, PA / Cumberland County, PA
Asphalt pavements are made up of stone (aggregate), fine stone, or sand and asphalt binder. The asphalt binder is what gives the pavement its black appearance and is the "glue" that holds everything together. New asphalt is jet black but soon begins to fade. That's oxidation; this is the effect of sun, rain and snow oxidizing the asphalt binder in the pavement. Given enough time the pavement becomes brittle and has less resistance to the loads placed on it.
Asphalt is a petroleum product so any other petroleum derivatives that contact it will dissolve into the asphalt, weakening or dissolving the "glue-like" properties. These products commonly include motor oil, transmission/power steering or brake fluids, gasoline and perhaps household solvents. When the protective coat breaks down, water undermines the paved surface which can lead to cracks and potholes with successive freezing and thawing. A good quality sealcoating will protect the asphalt from all these damaging factors while providing curb appeal.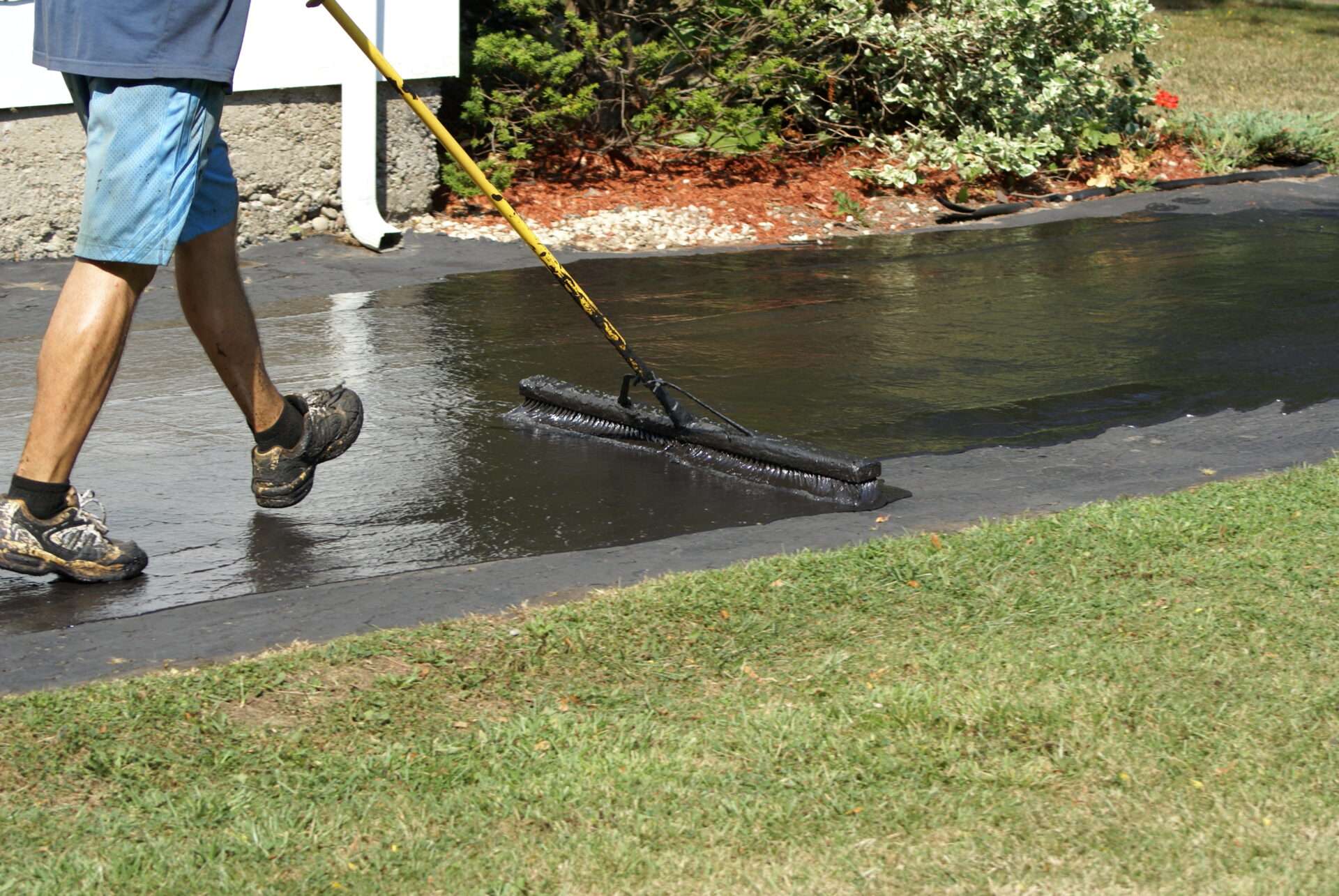 Sealcoating on a regular schedule pays dividends since it can double the life of an asphalt driveway or parking lot. Applying sealant is less expensive than breaking up the pavement and repaving or having to do extensive patching or adding a new pavement layer in the future. In addition to the maintenance benefits, sealcoating increases the beautification of your property for years to come.
Service Areas
Adams County:
Abbottstown, Biglerville, Dillsburg, Gettysburg, Littlestown, New Oxford
York County:
Dover, Hallam, Hanover, Lewisberry, Manchester, Mount Wolf, Spring Grove, Wellsville, Wrightsville, York
Dauphin County:
Halifax, Harrisburg, Hummelstown, Middletown, Steelton
Cumberland County:
Camp Hill, Carlisle, Mechanicsburg, New Cumberland, Newville