Excavating Services - Looking for an experienced excavator in South Central PA?
We provide excavating services for driveway and parking lot related projects in South Central PA.
Excavating Services - You may not think about drainage much until the first major rainstorm of the year has you in knee deep water in your parking lot! Proper drainage is oftentimes overlooked, but is a critical feature to asphalt maintenance. Standing water on your asphalt surface will eventually erode the base of your asphalt causing pot holes and expensive repairs in the future. If not addressed, puddling in your parking lot will not only deteriorate your asphalt it may lead to safety issues as well. Whether it is installing a new drain or grading an existing area to divert the water off your lot there are usually a number of cost-effective solutions a property owner has to combat the puddling.
Freedom Asphalt does much more than storm water management. With a well-maintained fleet of backhoes, trackhoes, dozers and dump trucks, we provide a number of other services as well. Whether your project is septic and drainfield systems, septic tank installation, installation of water lines, dirt and gravel hauling, basement excavation, rock excavating, road building, construction of rock retaining walls, backfill and compaction, demolition and fine grading Freedom Asphalt is the place to call when mother nature starts to take over!
Phone: 717-502-2222
Email: info@freedomasphalt.net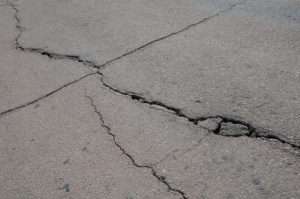 Service Areas
Adams County:
Abbottstown, Biglerville, Dillsburg, Gettysburg, Littlestown, New Oxford
York County:
Dover, Hallam, Hanover, Lewisberry, Manchester, Mount Wolf, Spring Grove, Wellsville, Wrightsville, York
Dauphin County:
Halifax, Harrisburg, Hummelstown, Middletown, Steelton
Cumberland County:
Camp Hill, Carlisle, Mechanicsburg, New Cumberland, Newville